Hair Dryer
TYMO Hair Dryers are state-of-the-art professional hair dryers that combine exceptional power, performance and salon-perfect results. The air hair dryers produce uniquely calibrated blend of ion-enriched air and focused air velocity to rapidly dry and style hair.
TYMO Offers the Best Affordable Highspeed Air Hair Dryer
Check out what TYMO has made for you: the most advanced highspeed hair dryer for your hair, no matter your hair type or desired results. A super fast hair dryer is perfect for fast drying even at low temperatures, with zero heat damage when applying warm air. Designed for curly hair, you will love the ionic protection and great volume with a smooth finish every time.
Choose a salon blow out or defined curly look and get there in no time. Enjoy an affordable, budget-friendly highspeed hair dryer for under $200, it has combined high performance with compact size, adjustable diffuser and comb attachment.
Does an Ionic Hair Dryer make a Difference?
Boosting your hair health with an ionic hair dryer is a great idea for the shining look and health effect it can achieve, as well as faster and healthier drying. The flow of ions will break down water molecules, allowing an even spread through your hair and achieving dryness sooner while reducing frizziness. Your hair will be ready for further shaping and styling with a lasting positive effect.
Best Professional Hair Dryer: TYMO AIRHYPE Highspeed Hair Dryer
What do stylists look for in a professional dryer? A salon hair dryer should be powerful and efficient, compact and well designed with special attention to the ergonomics of the handle, and complete long-lasting results with a stable performance, and be hair- care friendly. TYMO AIRHYPE is the fastest hair dryer to choose for a balance of power and elegance.
TYMO VOLUMIZER – If You Can Only Have One Hair Tool
Make your choice the VOLUMIZER from TYMO for a hot air brush that combines a dryer, straightener and curler for a 3-in-1 styler that will change your look and lifestyle for good. A blow dryer that straightens hair and blow out in one incredible tool that TYMO has perfected just for you. The most professional round brush blow dryer: black and pink hair dryer and styler for your choice.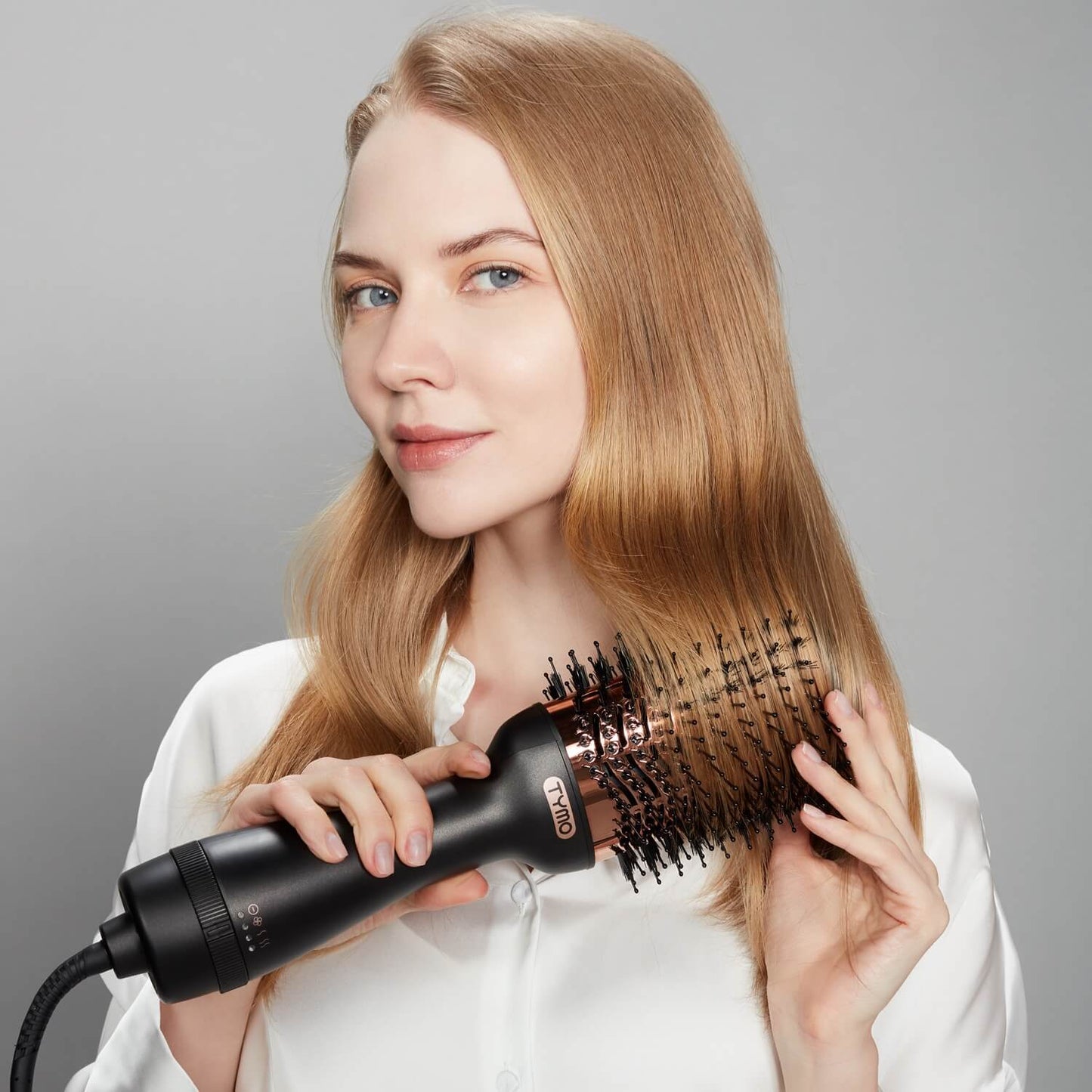 Best Drying Method for Different Hair Types
For fine or thin hair, set a low temperature with a medium speed. For frizzy or damaged hair, set a low temp and a low speed, then blow out with a dryer brush. If you have thick hair, set a low temp but use high speed. TYMO also has a blow dryer for
curly hair: choose a low temp and medium to high speed, with a diffusor. TYMO can help no matter your hair type, with a blow dryer for afro hair available
too.
TYMO specializes in developing innovative and professional hair styling tools that can create the most natural and glamorous looks no matter your hair types are.
Explore more TYMO Hair Styling Tools below: