Get Salon-Grade Hair with TYMO RING PLUS: The 2-In-1 Straightener & Hairstyle Brush
Achieve salon-grade hair with TYMO RING PLUS - the ultimate 2-in-1 styling tool. With 9 temp settings (250℉~410℉) and an LED display, it suits all hair types and adds volume. The anti-scald shell protects your scalp and hands while creating stunning, frizz-free styles. Upgrade your hair game with TYMO RING PLUS.
Get Salon-Grade Hair with TYMO RING PLUS: The 2-In-1 Straightener & Hairstyle Brush
QUALIFICATION CERTIFICATES
NOTE: The default plug of this product is U.S. standard, if your order from other countries, you may need an adapter.
Interested in PINK? Check it out here👇
TYMO RING PINK - $59.99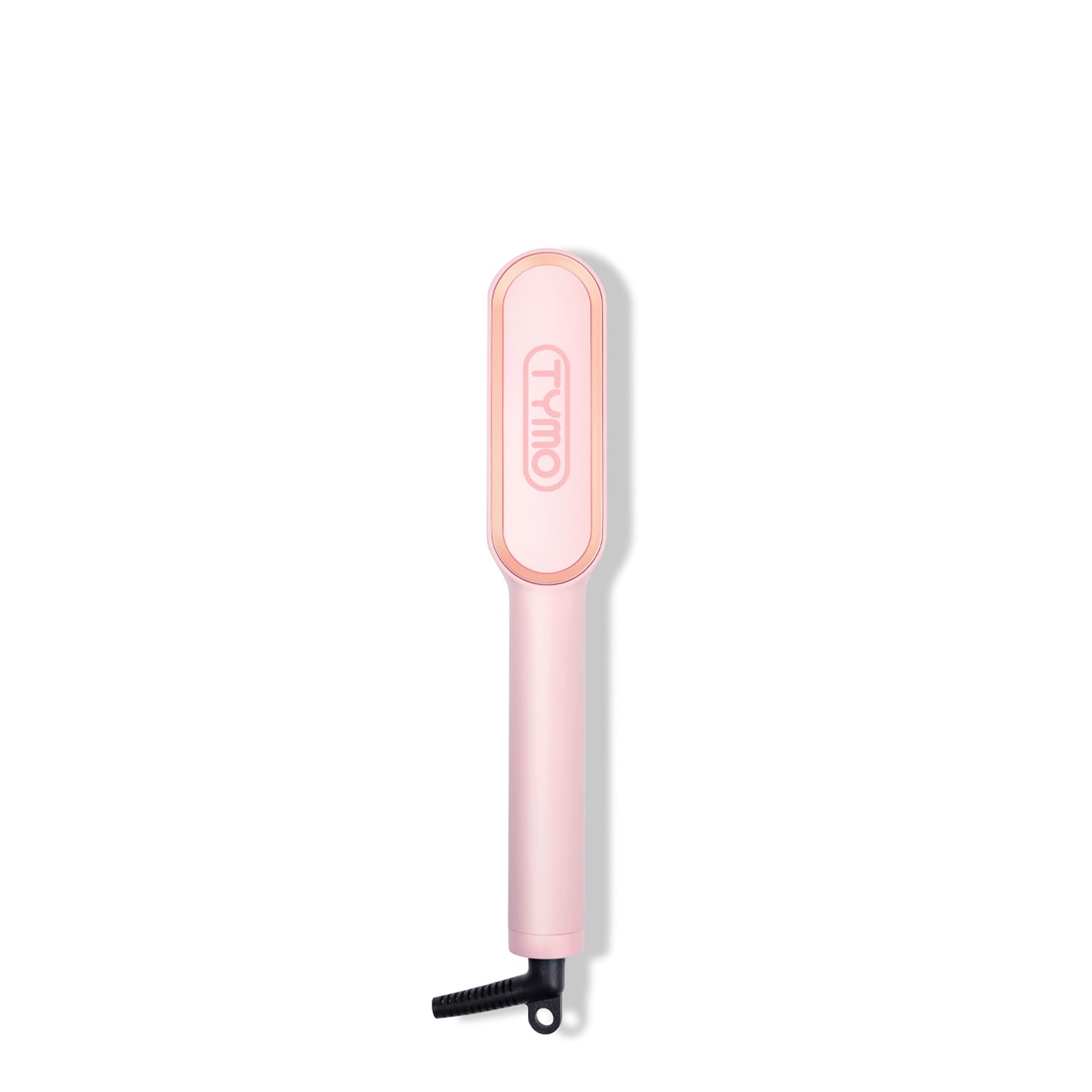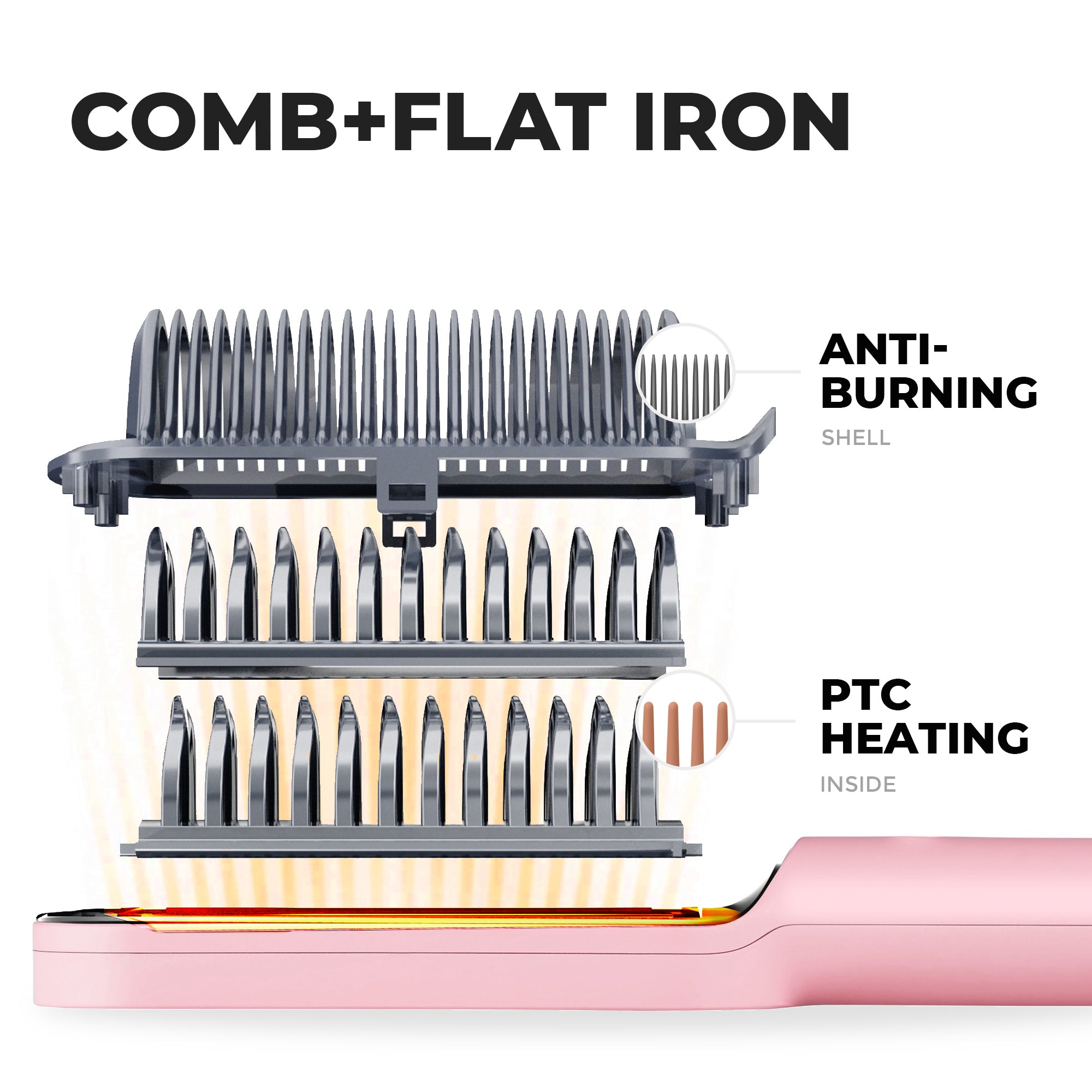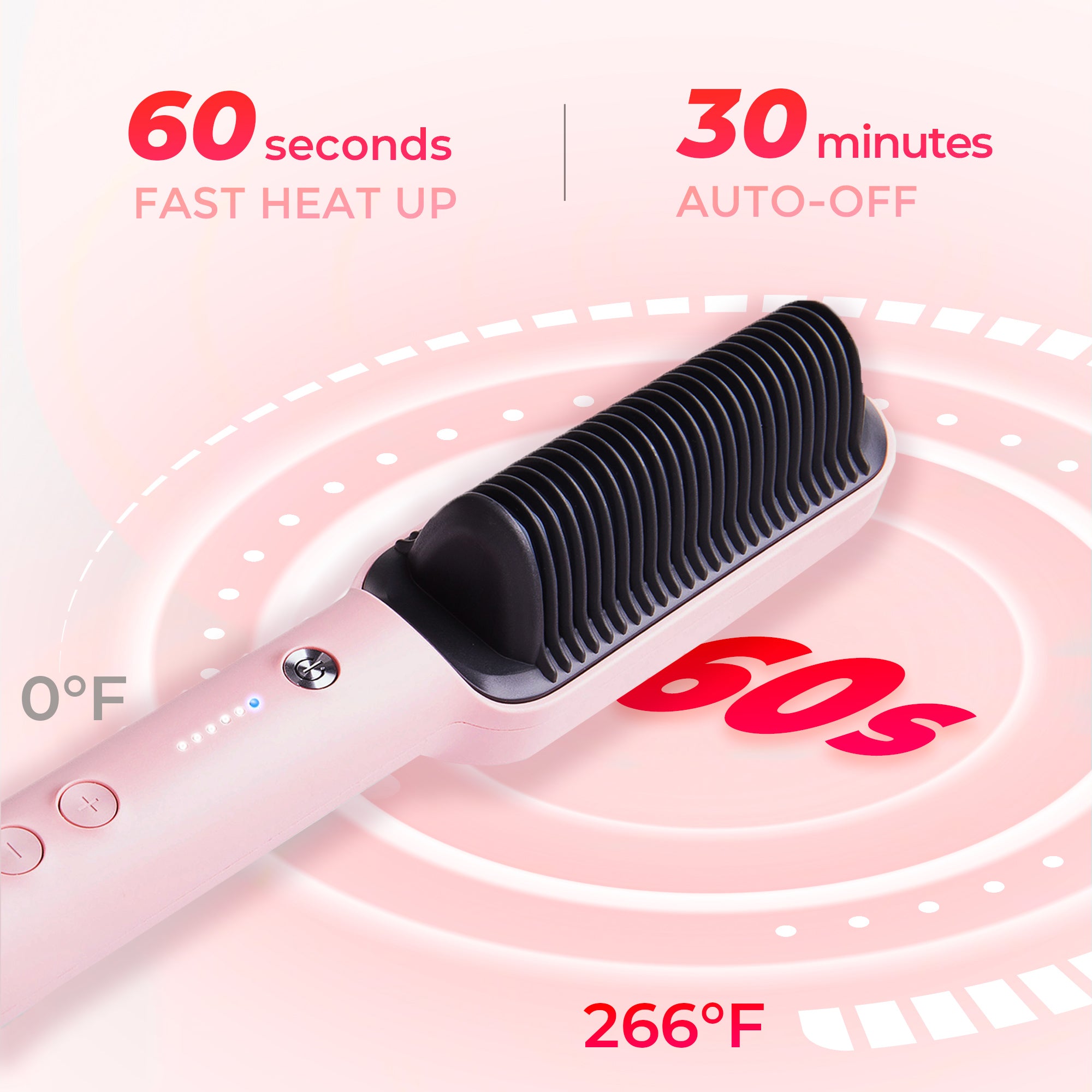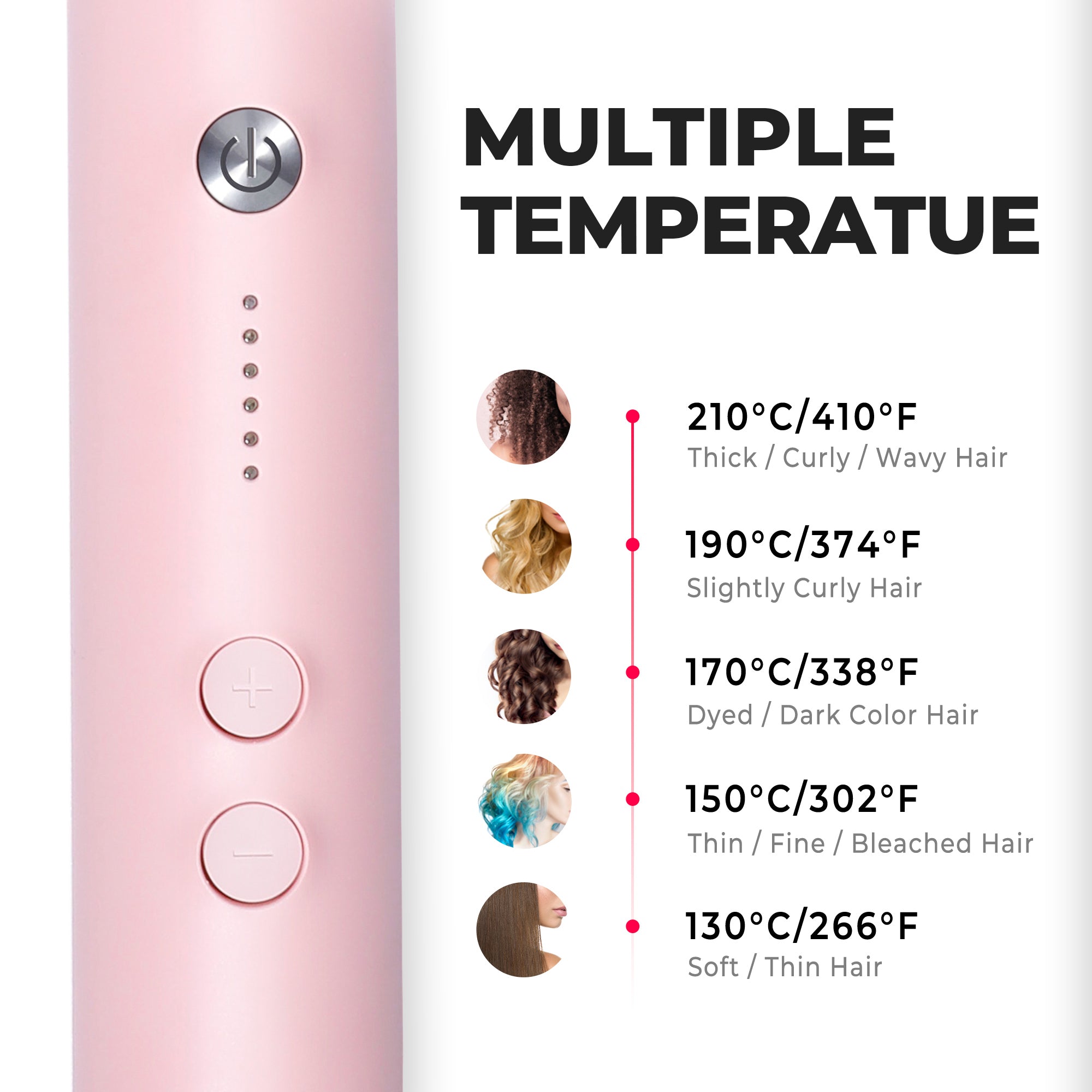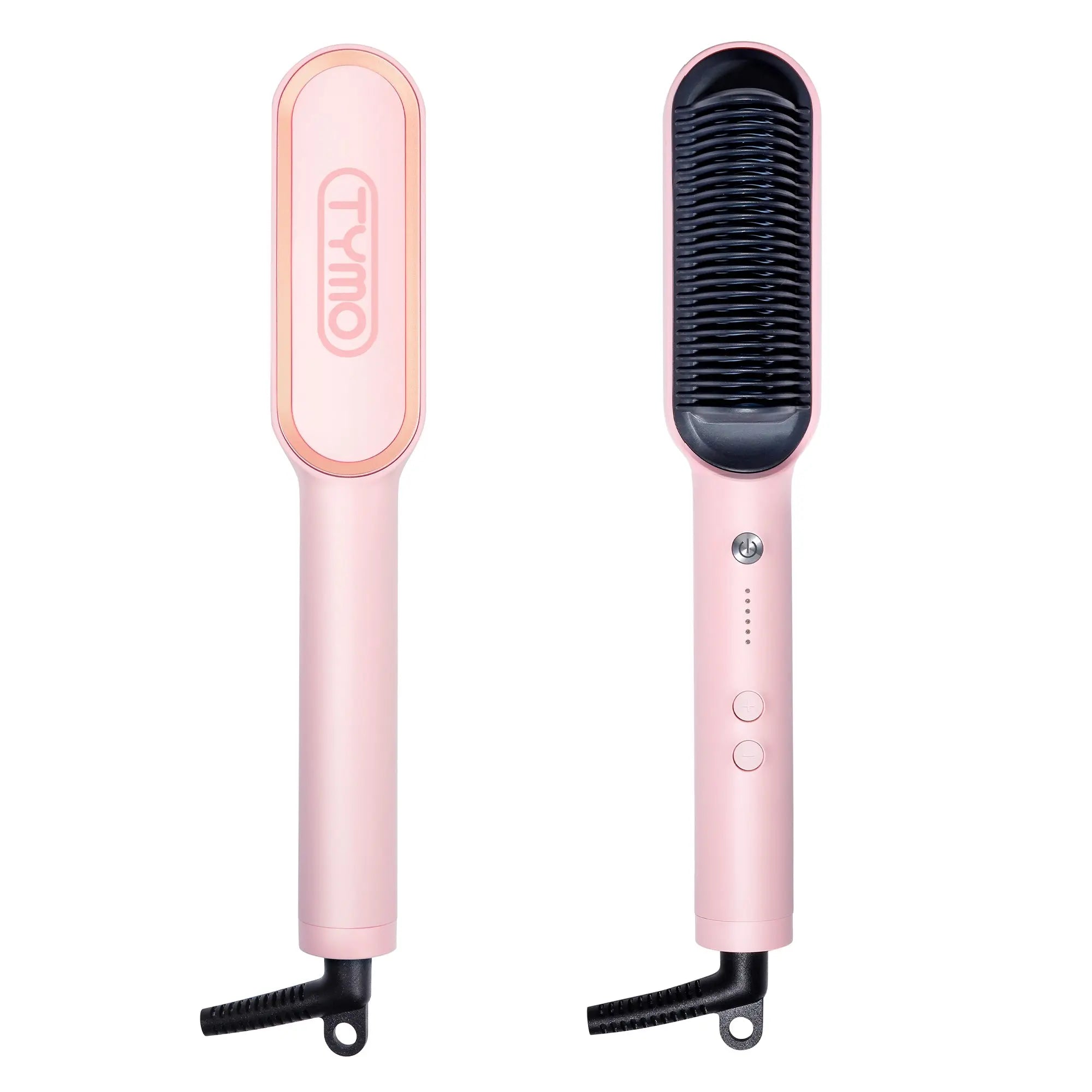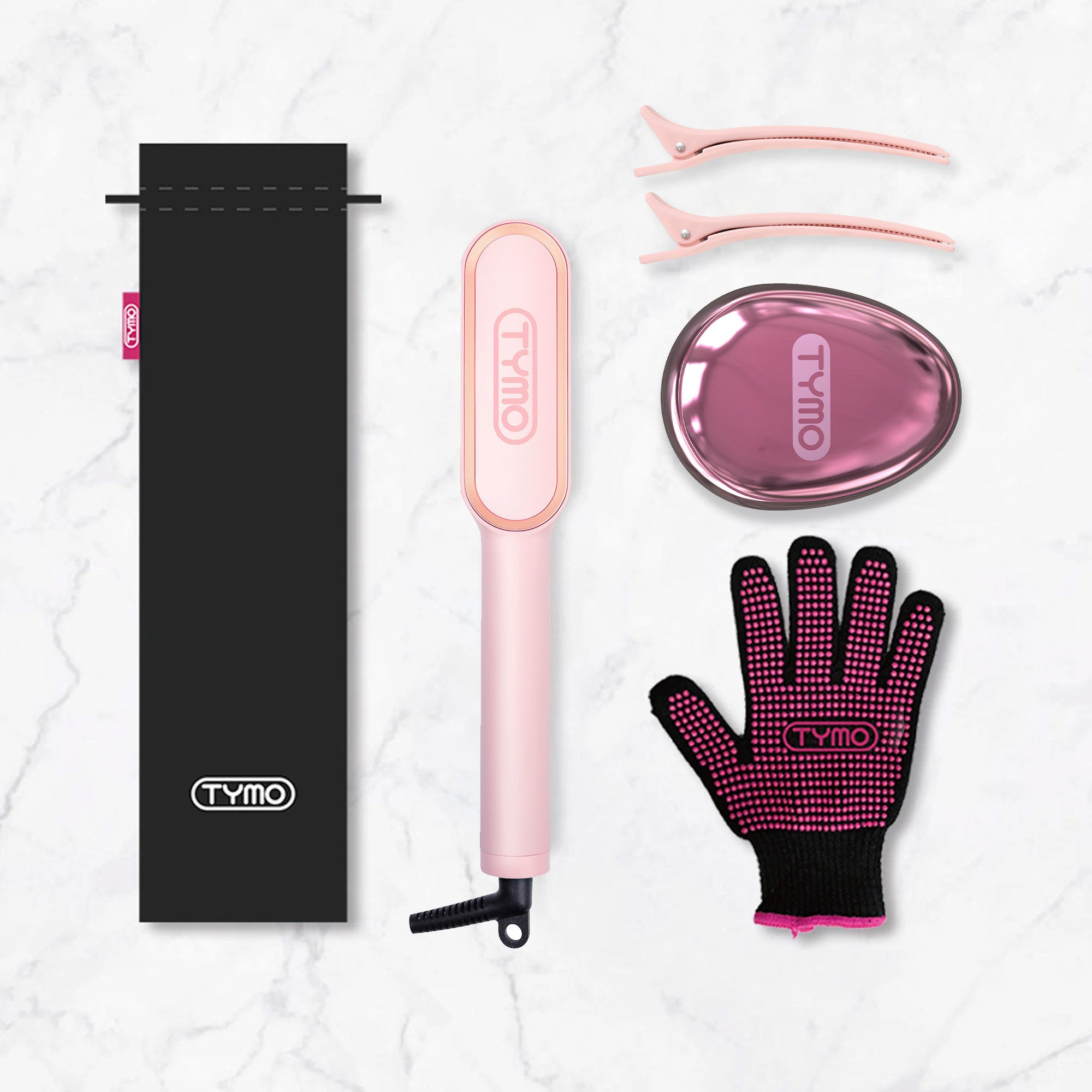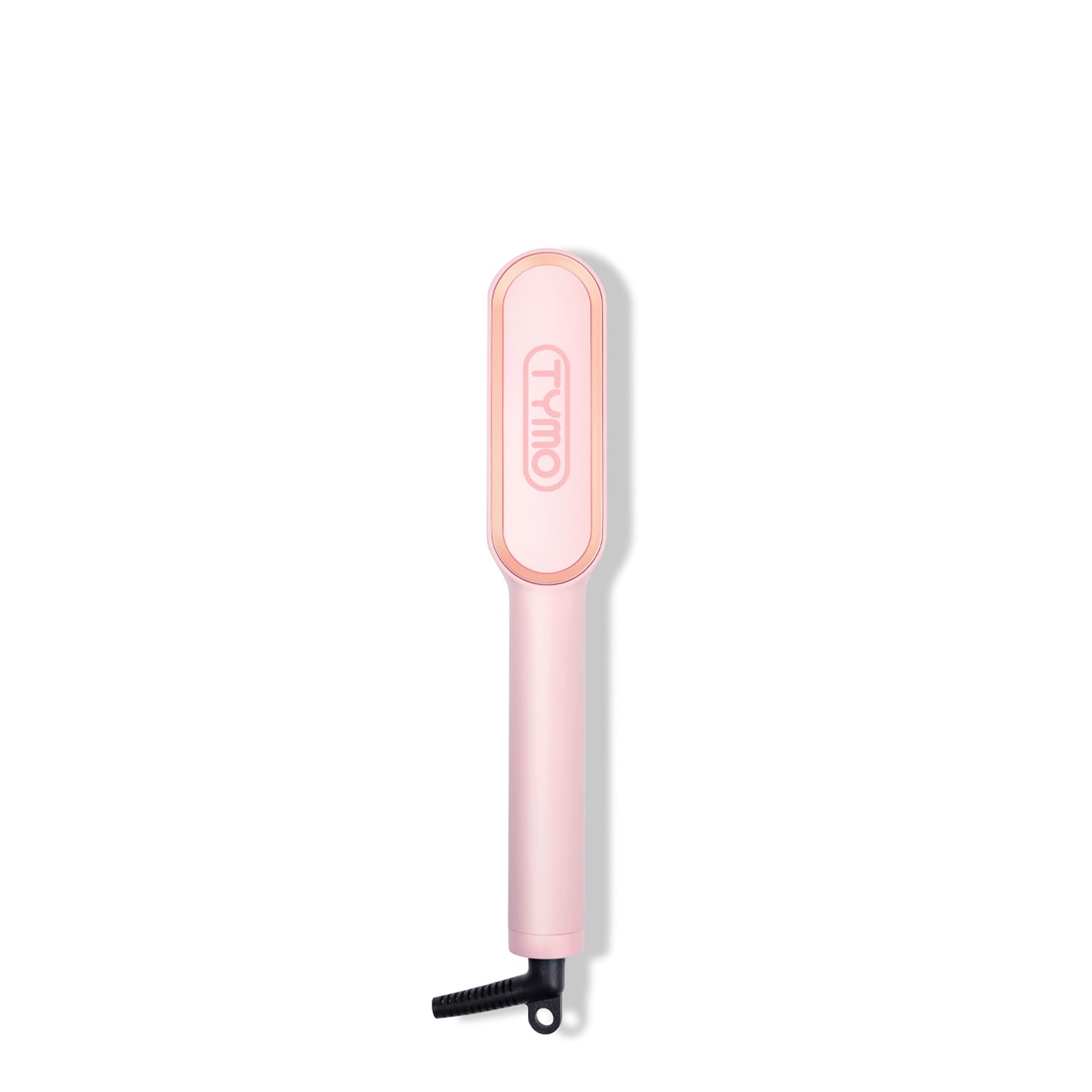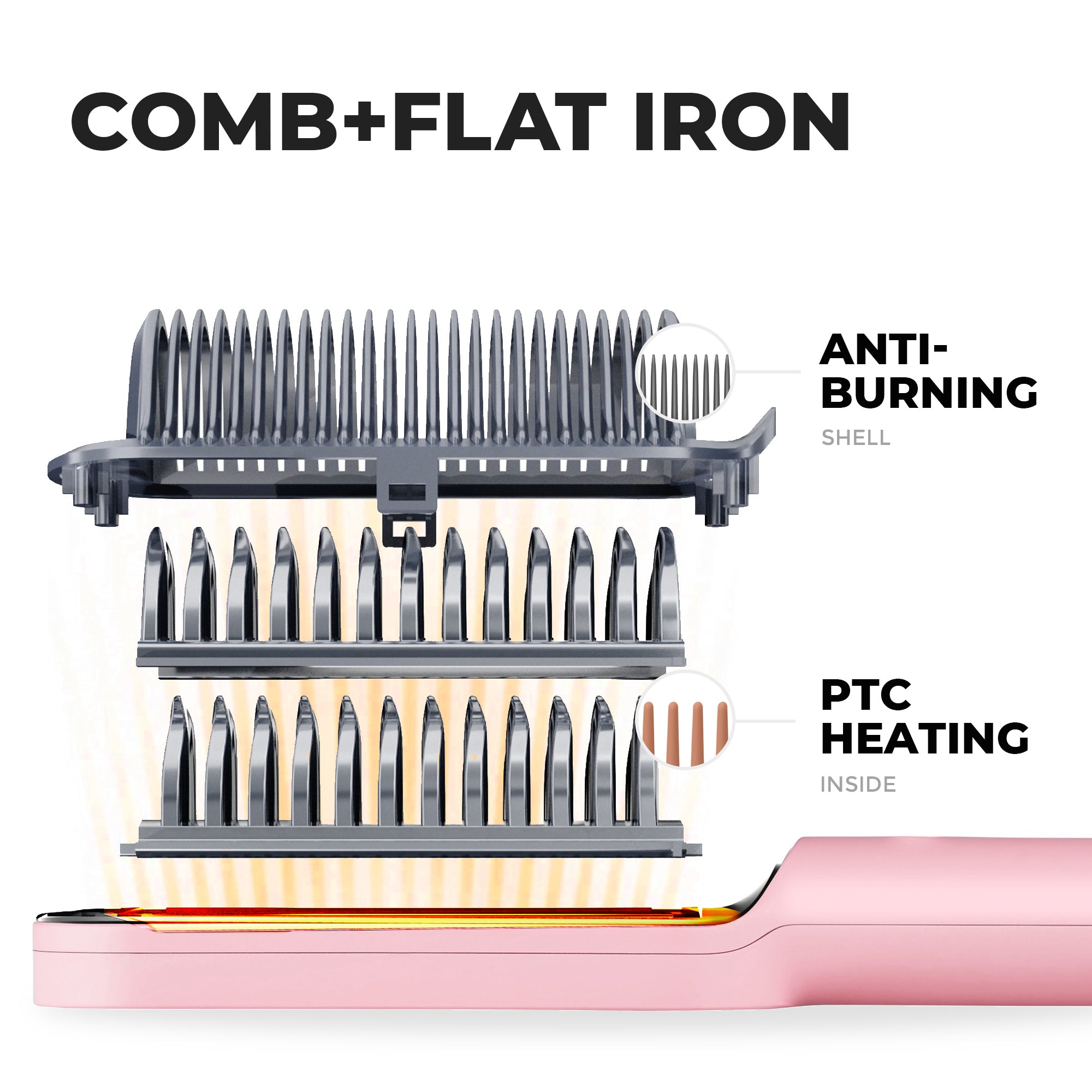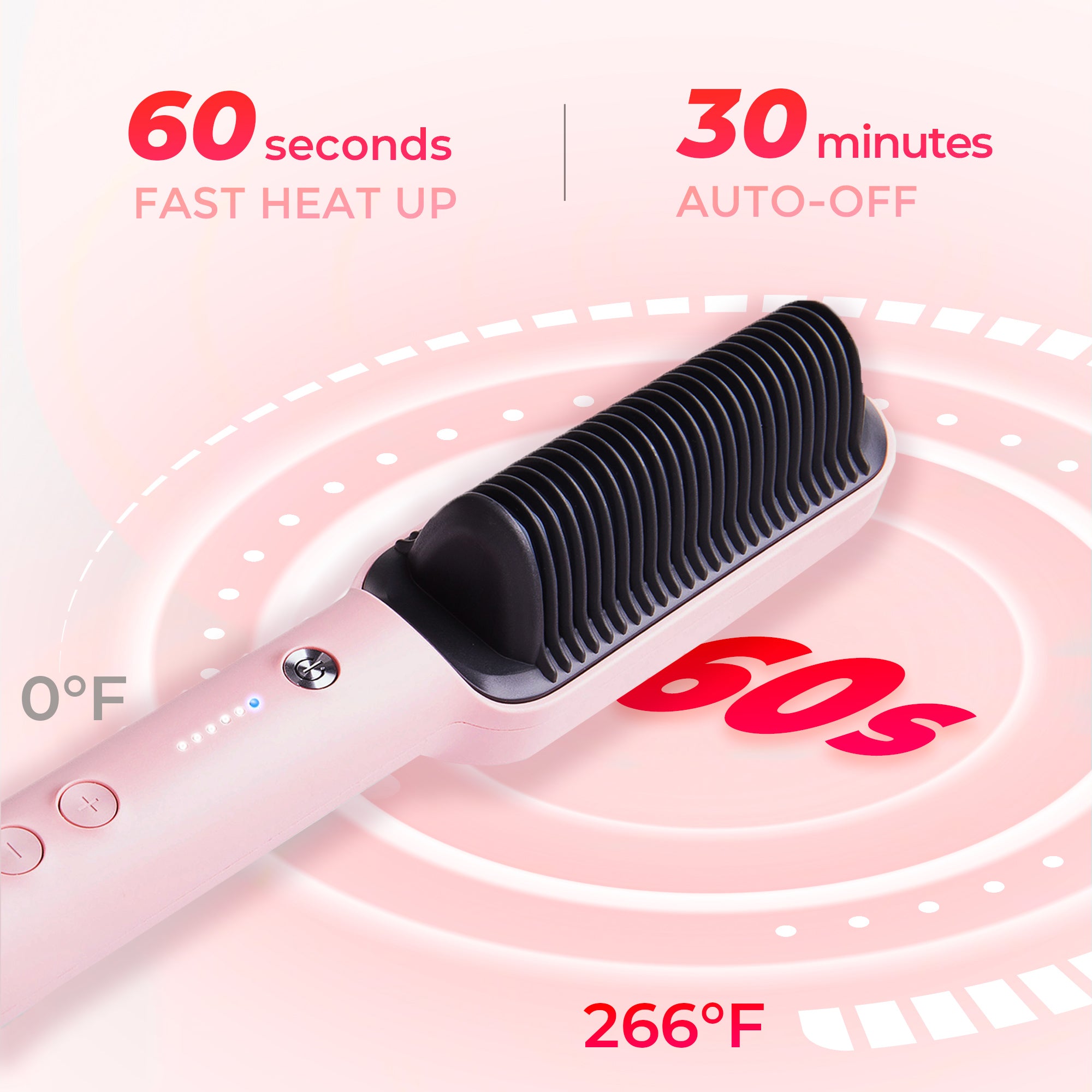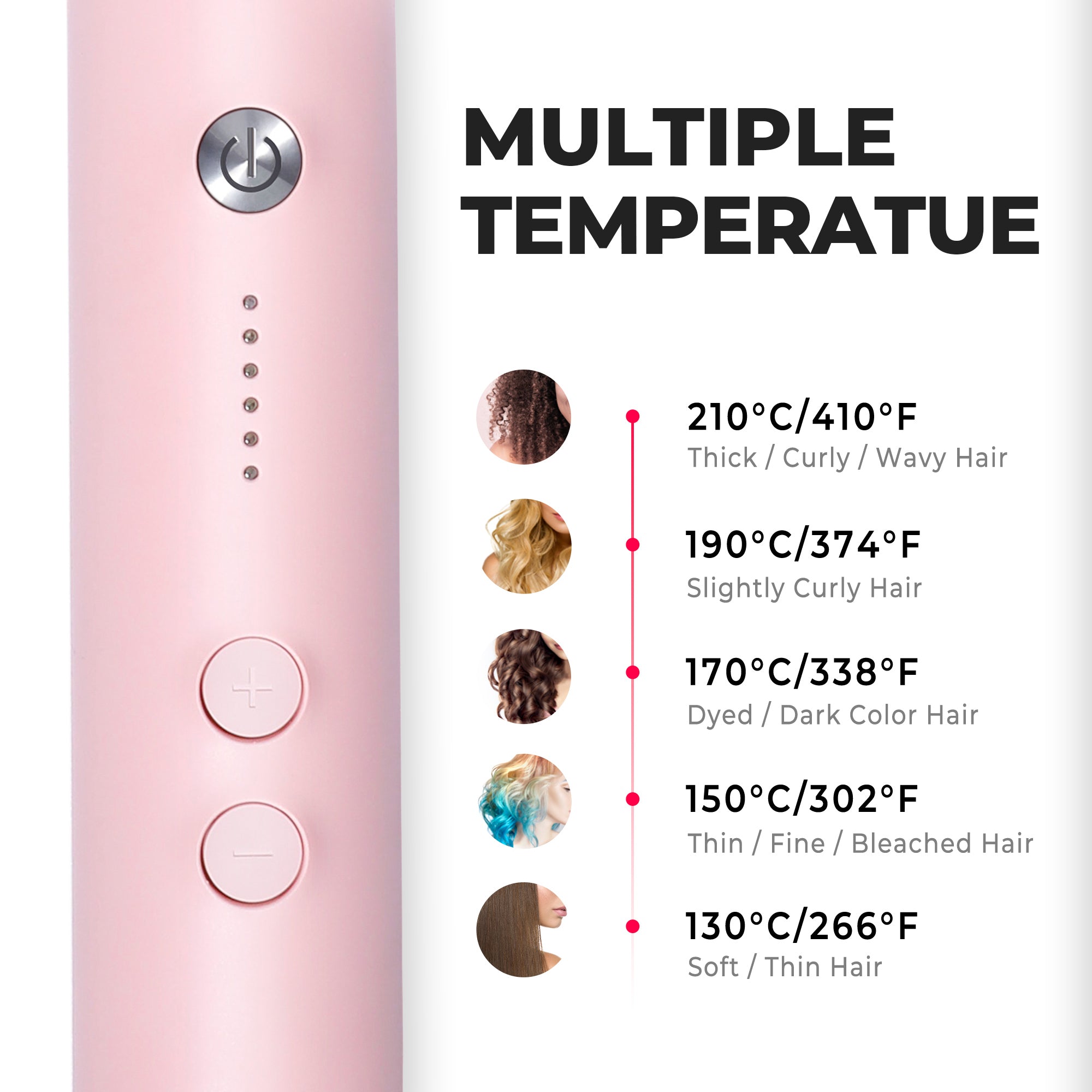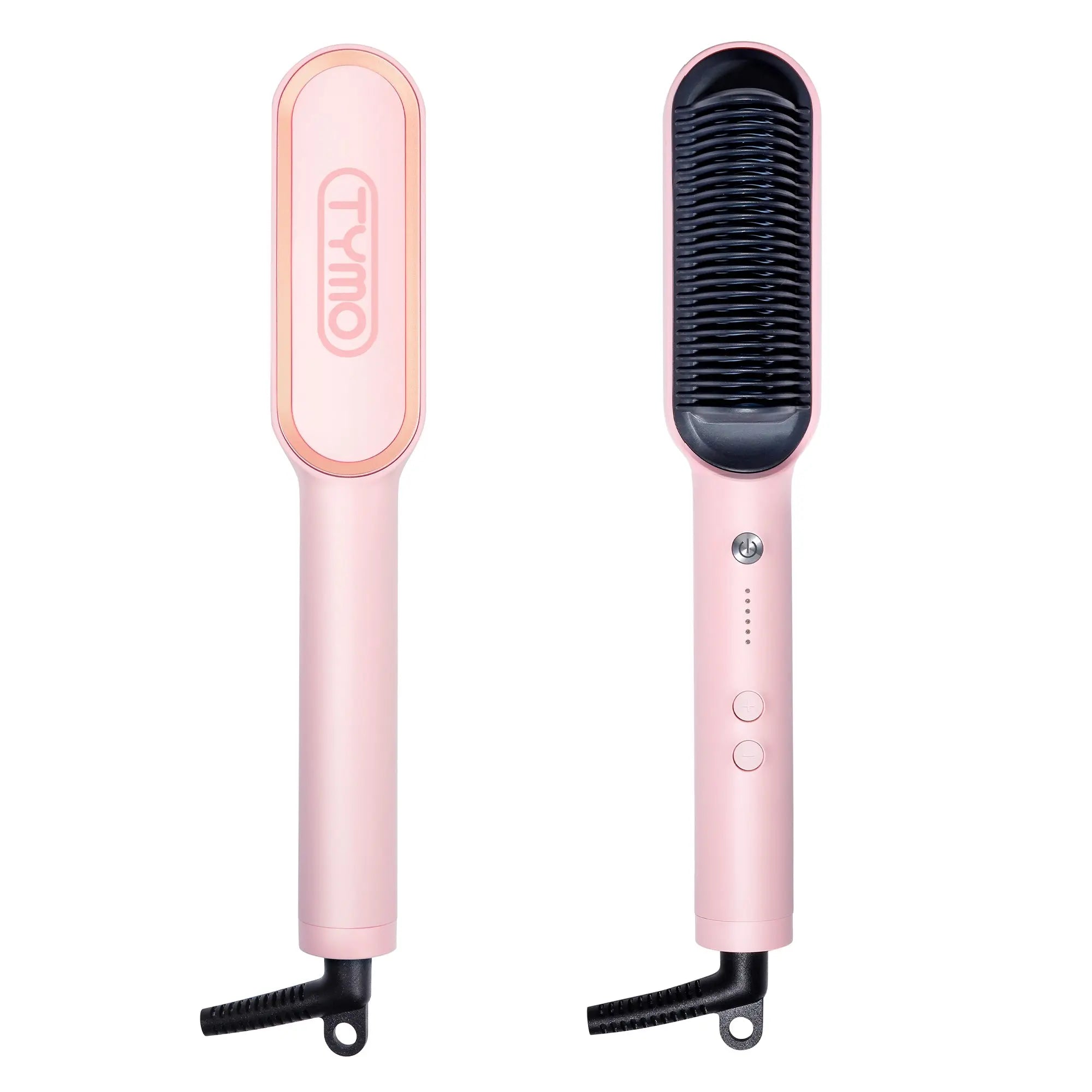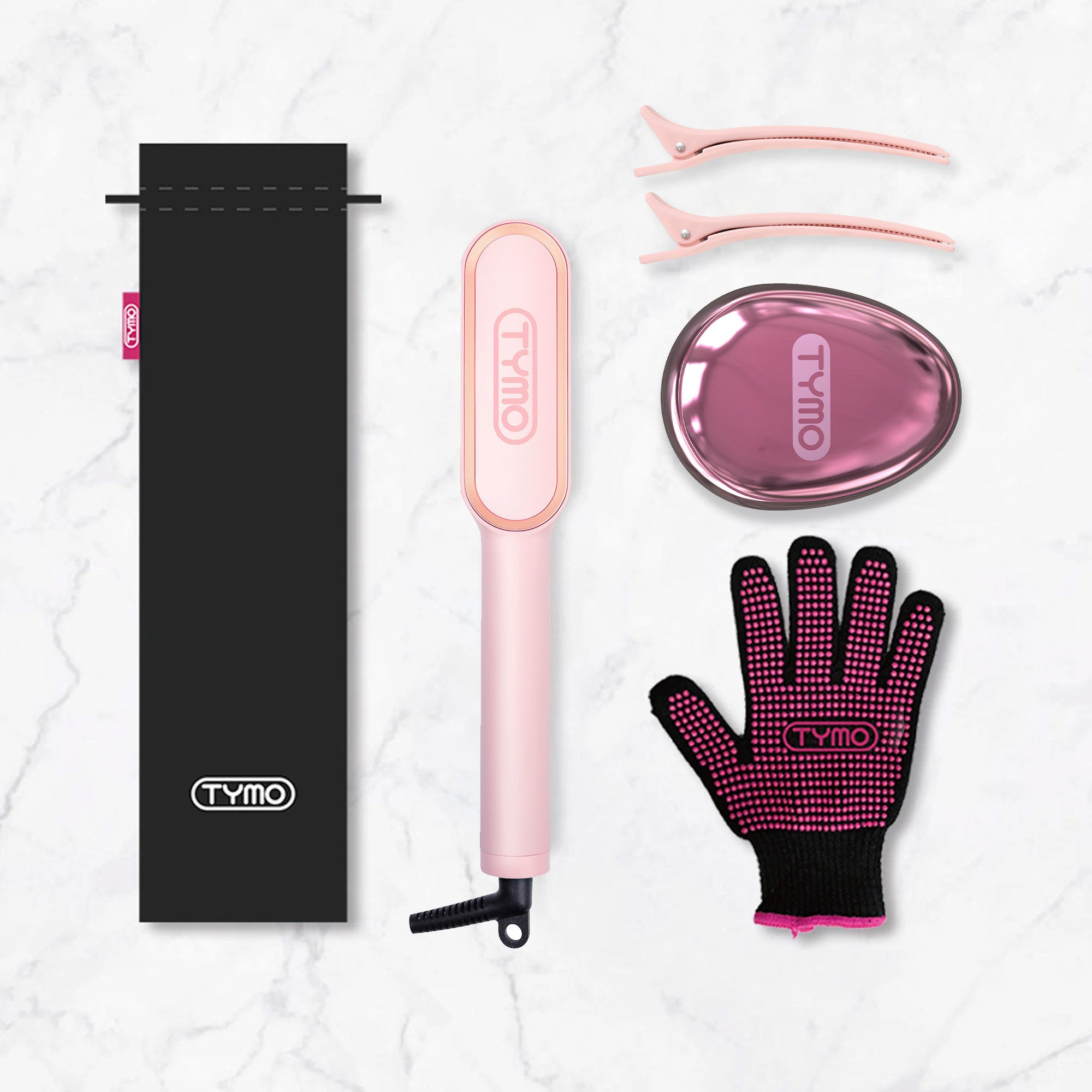 Comb Nozzle for TYMO AIRHYPE LITE Dryer - $14.99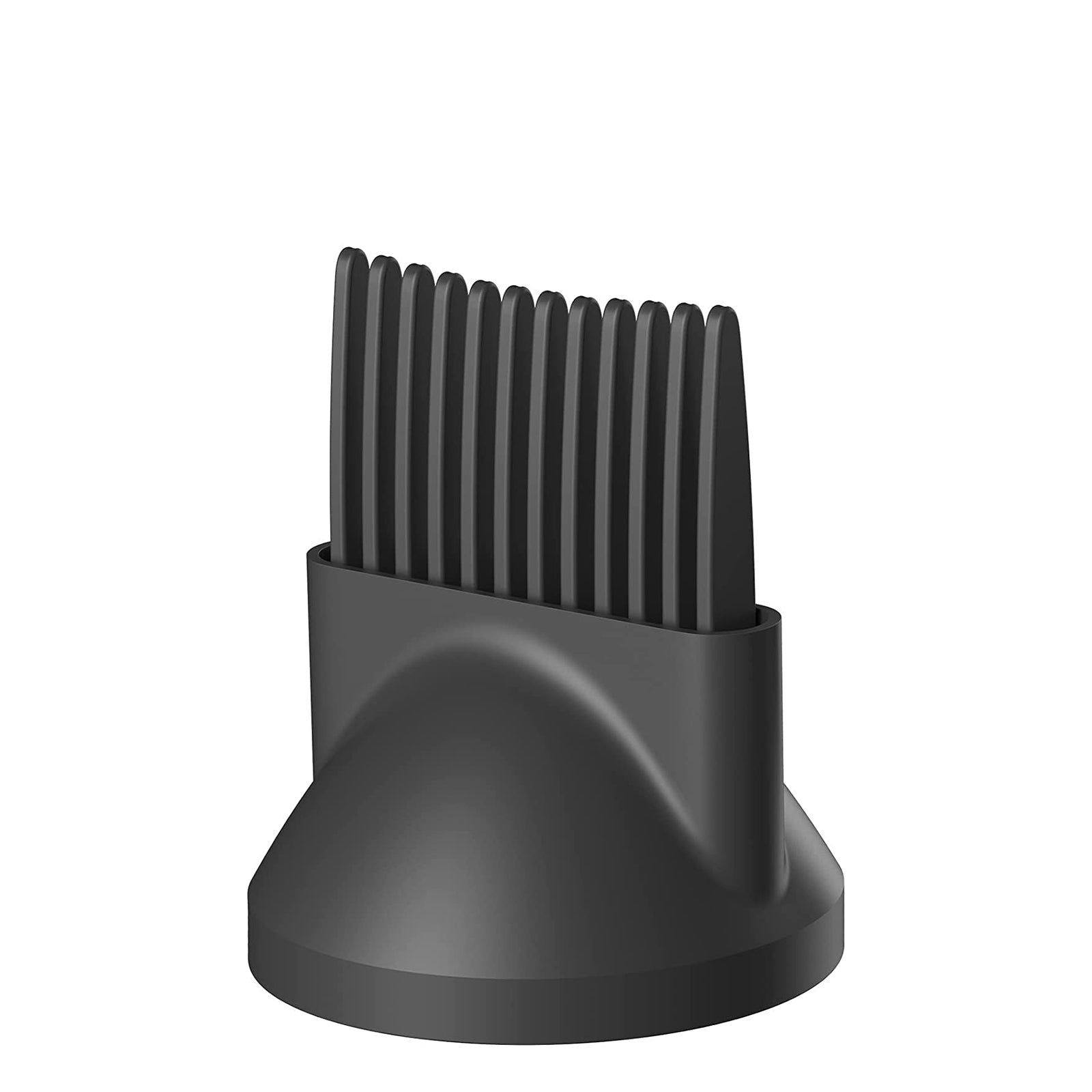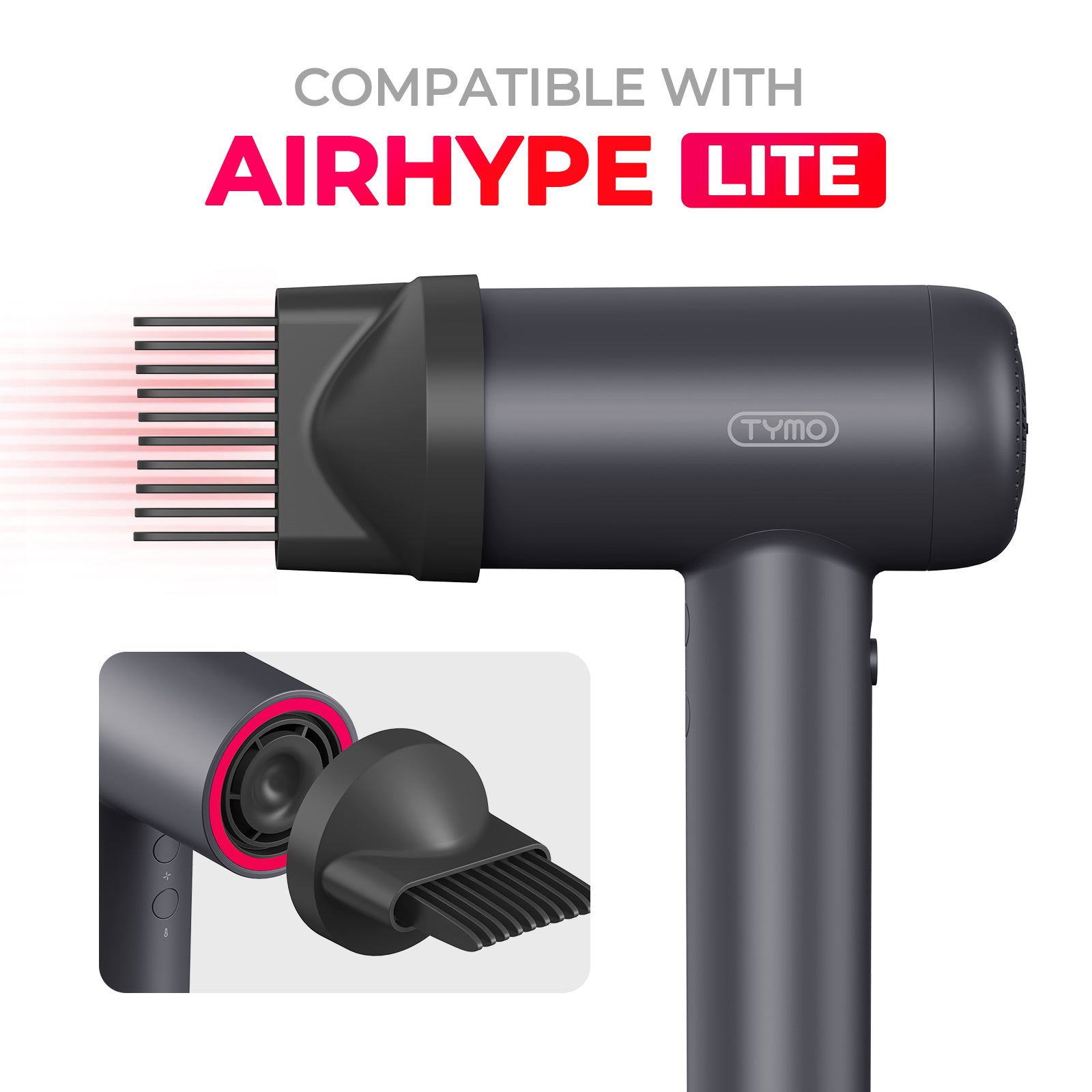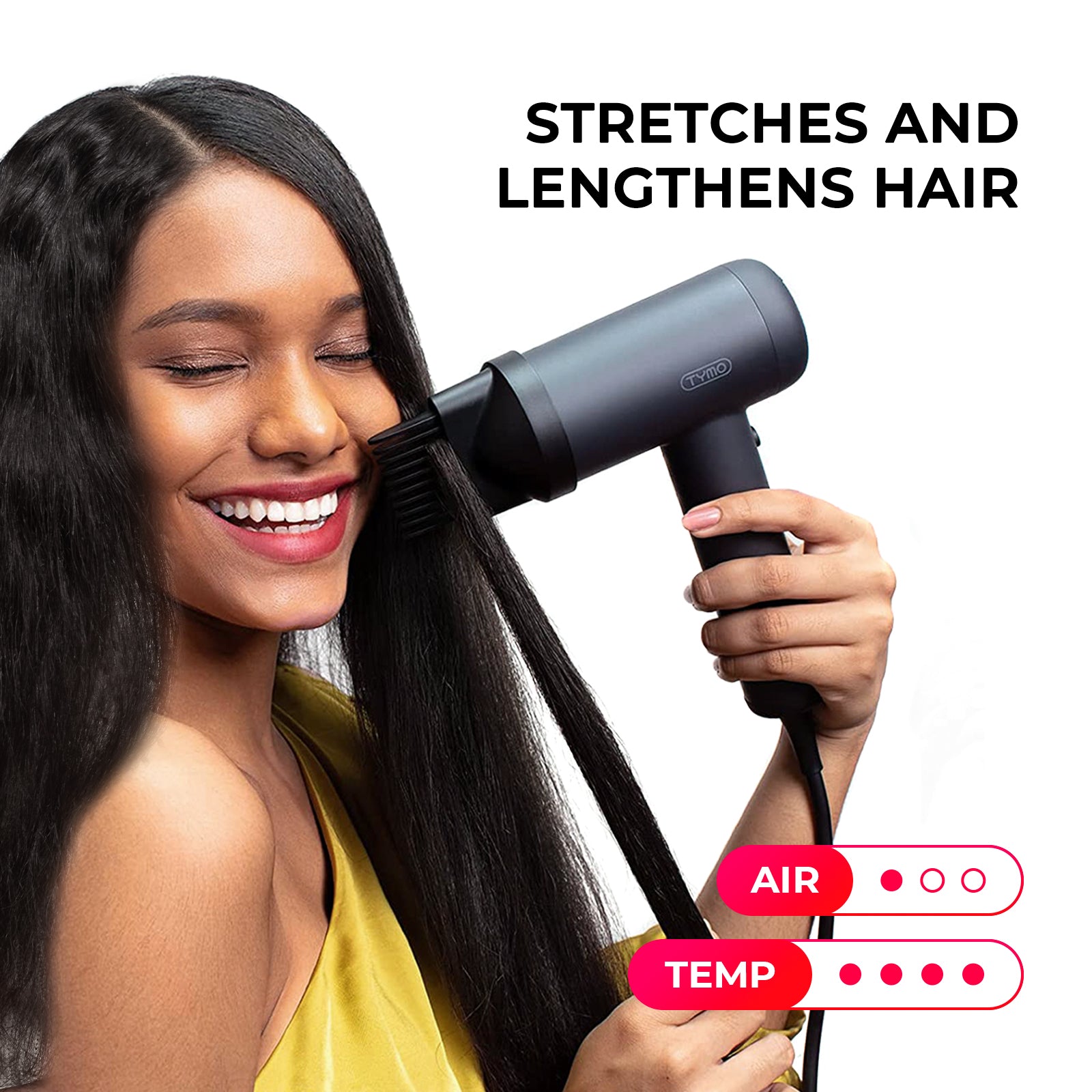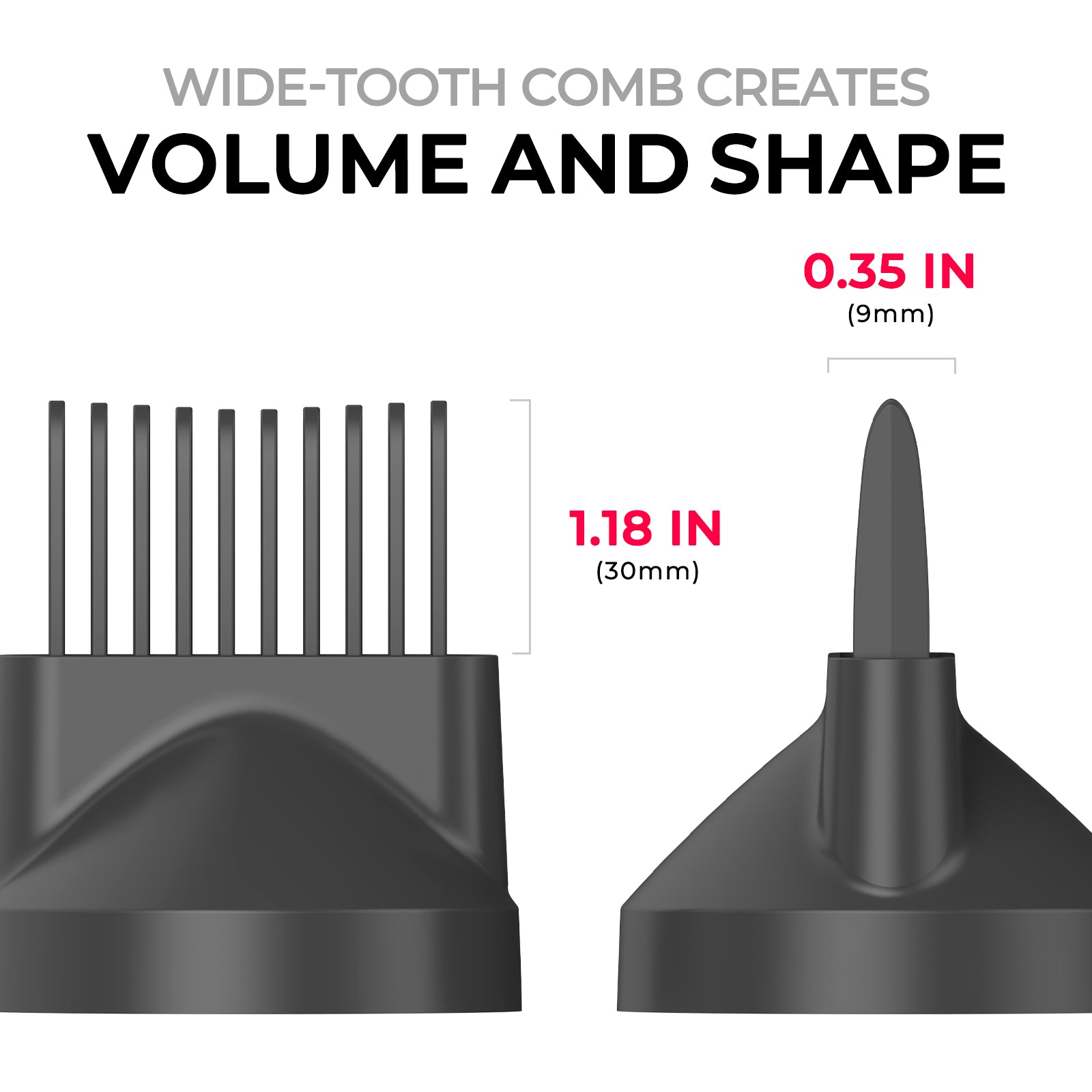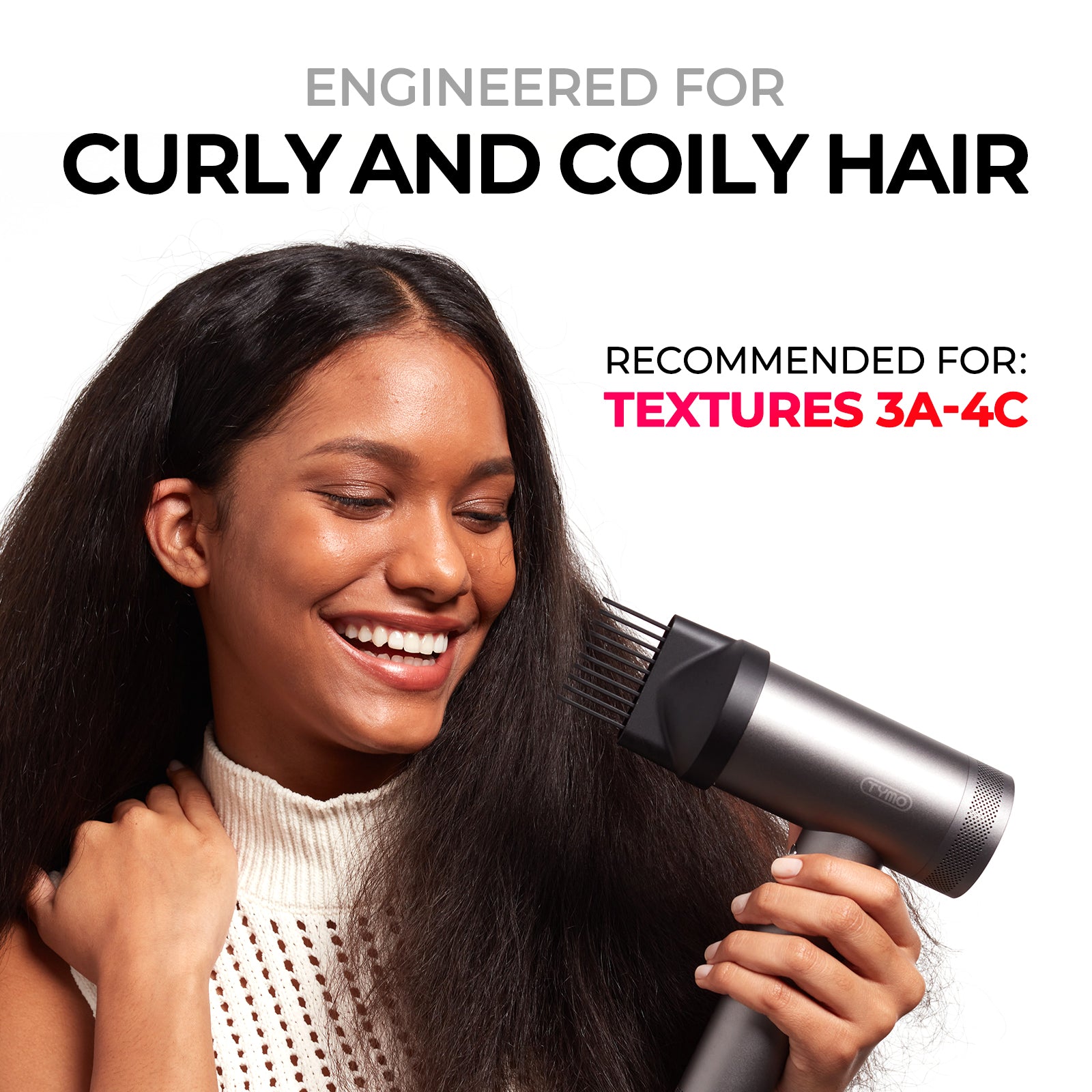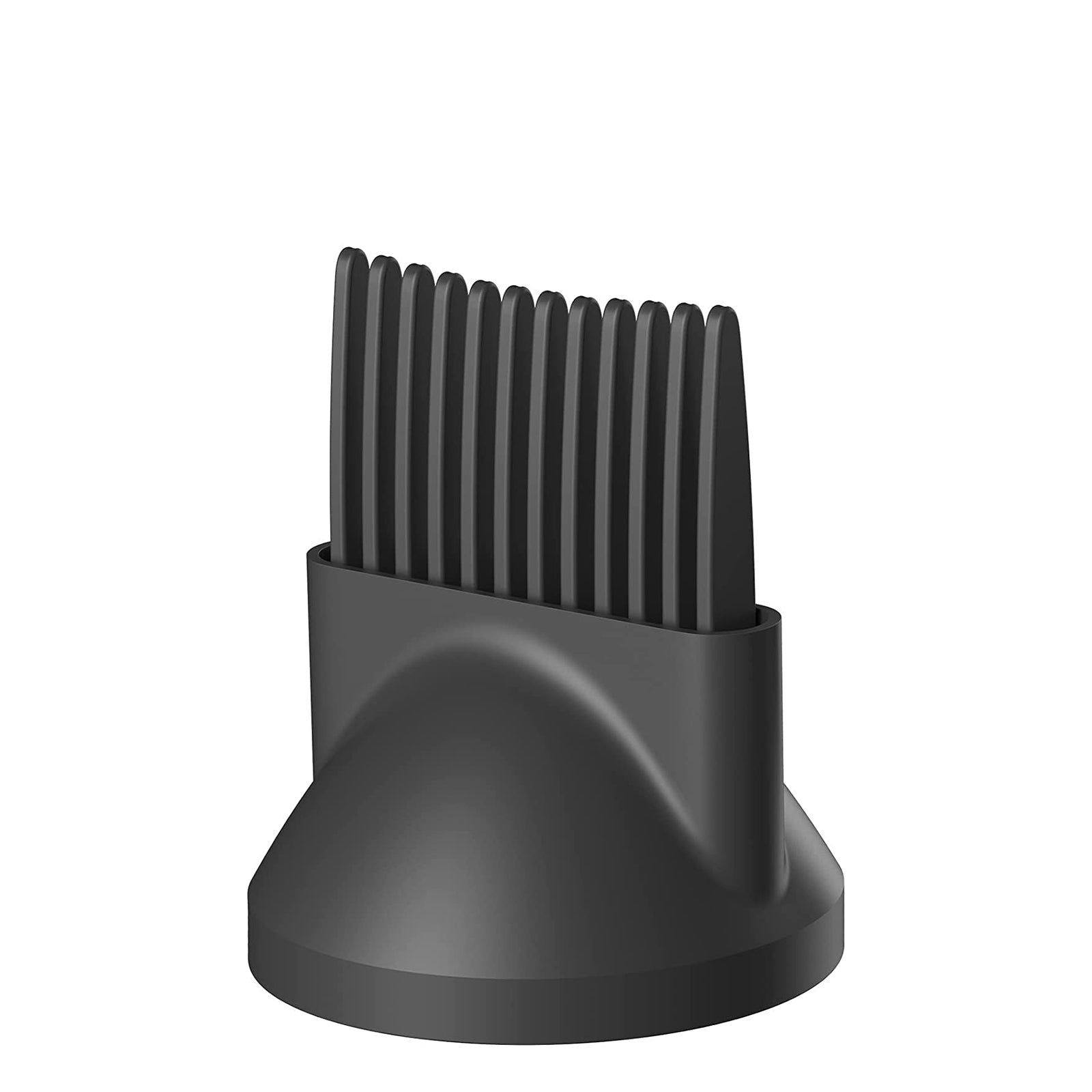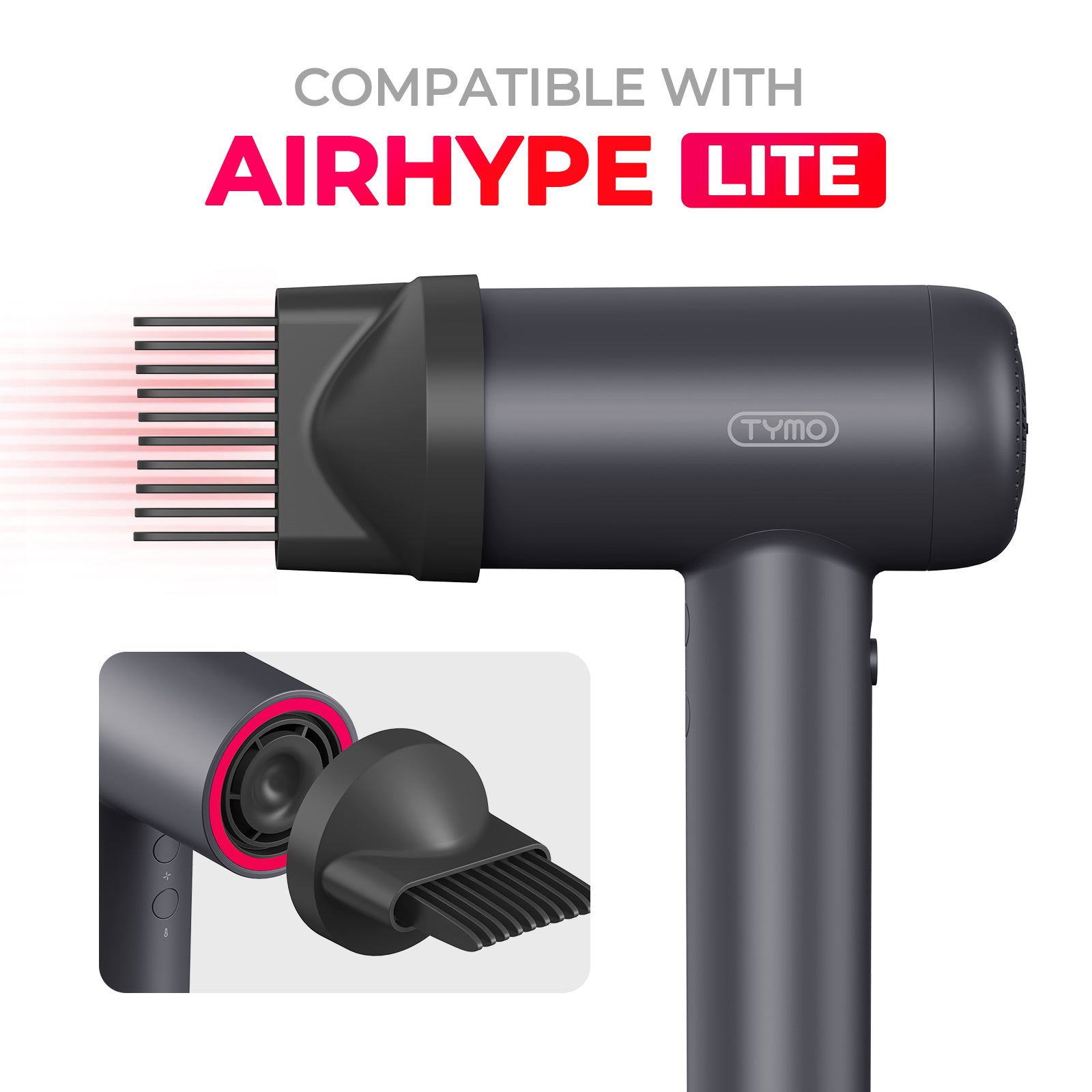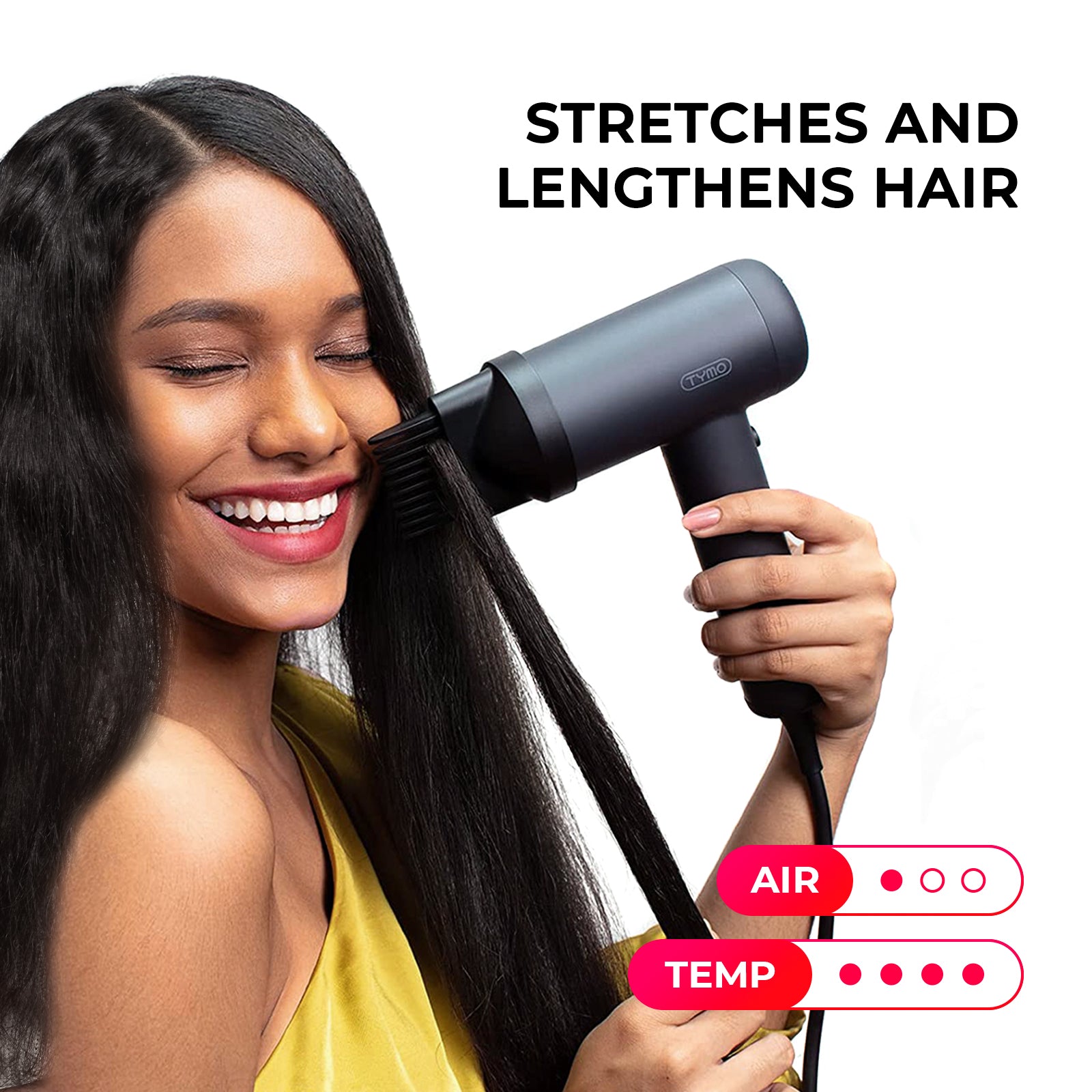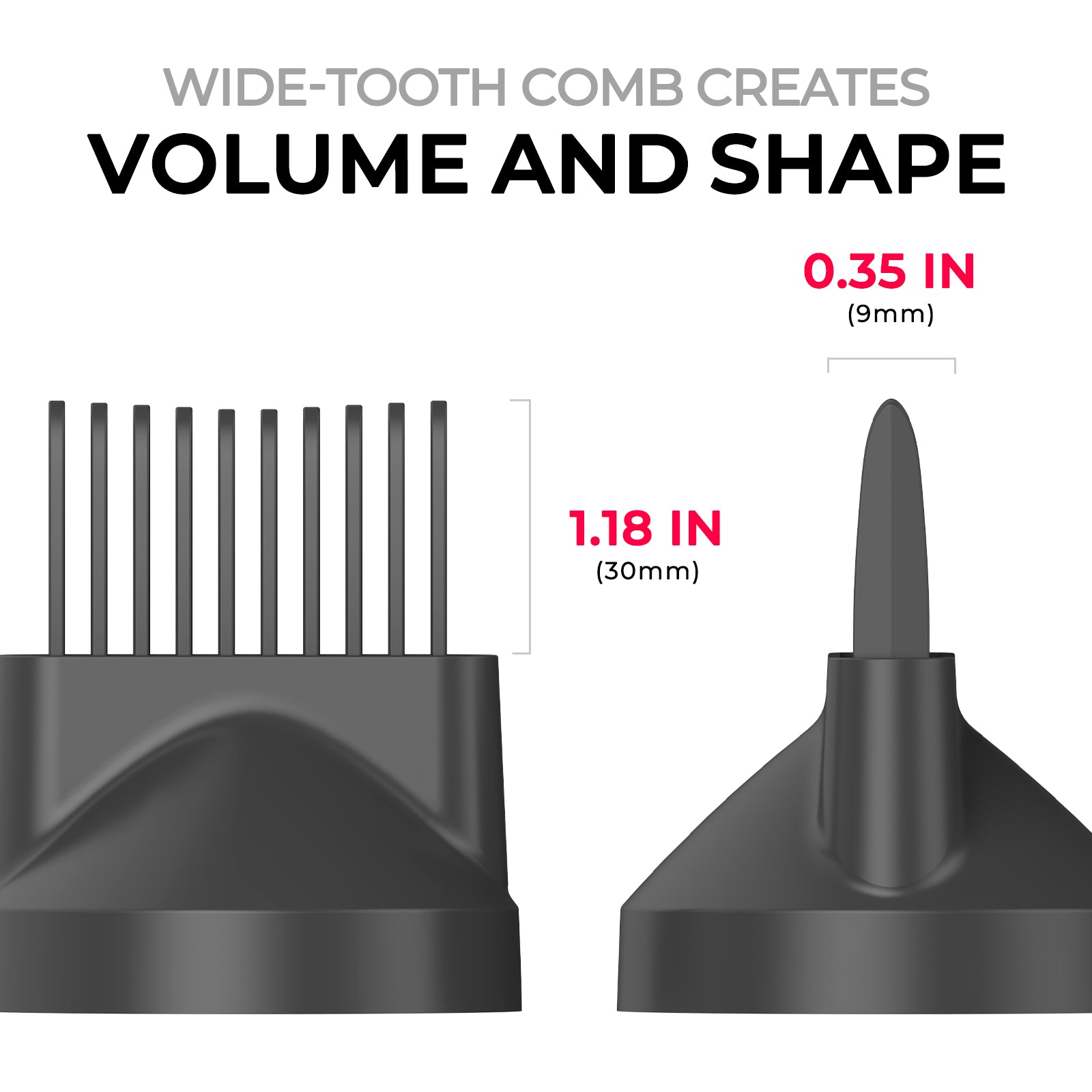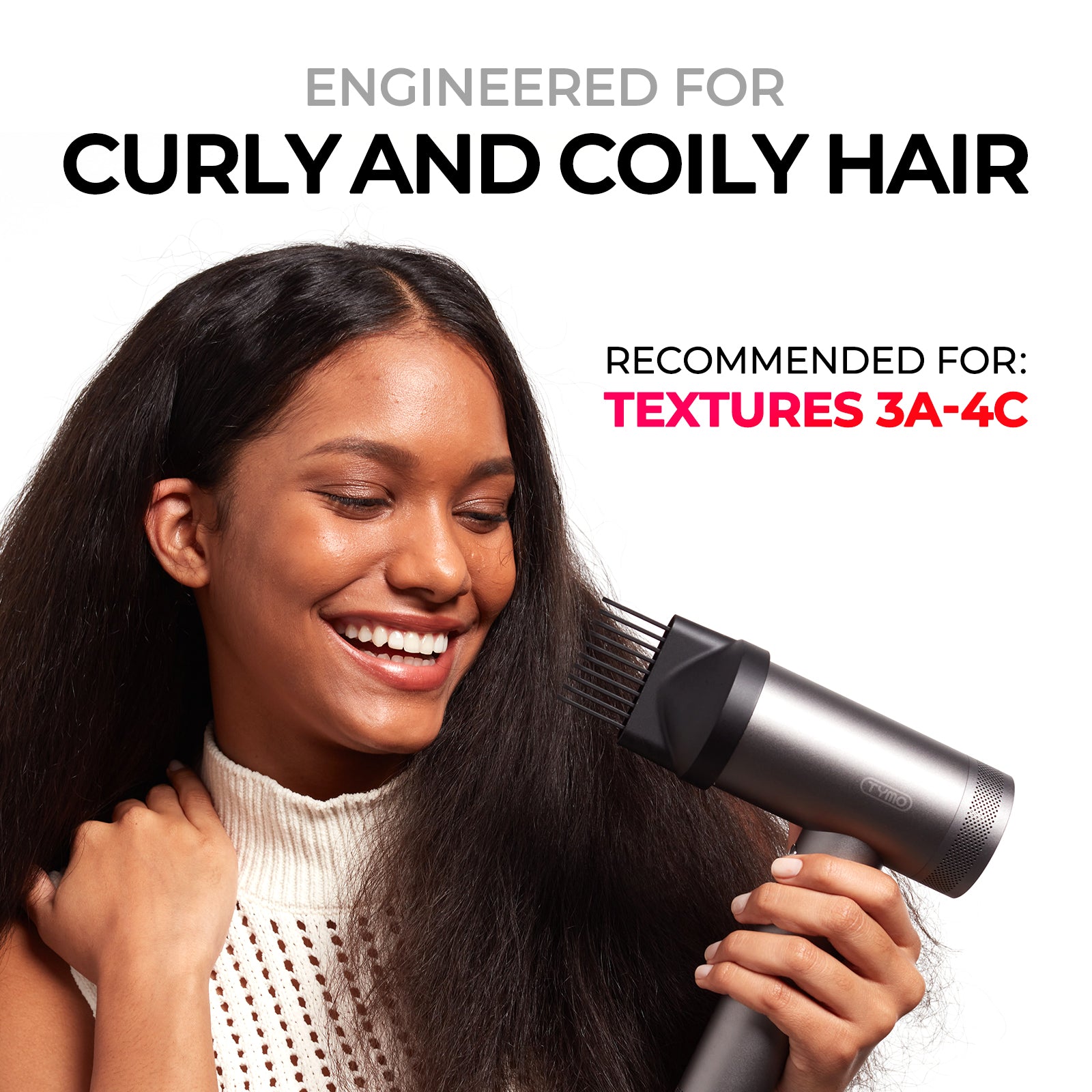 Introducing the upgraded version of the most beloved hair straightener that delivers styling personalization like never before. TYMO RING PLUS uses advanced technology to completely reimagine your styling experience.
Equipped with Nano Titanium Coating & 9 Temp Settings, TYMO RING PLUS flexibly adjusts heat to your unique profile, based on your hair texture, length, and color treatments.
Fast Heating & Denser 3D Teeth reach to the roots and allows quicker performance that saves you from the morning rush.
Built-in Ionic System delivers smooth, shiny results and less damage in a single pass. Locks your style without overexposing hair to unnecessary heat.
Product Features:

Nano Titanium Coating for even heat distribution
9 Temp Settings for customized hair type without unnecessary heat (250℉-410℉)
Fast Heat Up ready in the 30s
Denser 3D Teeth for efficient styling
Built-in Ionic System to smooth hair, minimize frizz, and long-lasting style
Safety Protection with Anti-Scald & 30-minute Auto-Off
360°swivel power cord
International dual voltage 110-240V
1-year warranty
What is included:
Ionic hair straightening comb ×1
Detangling brush ×1
Travel bag ×1
Glove ×1
Hairpins ×2

Note: The default plug of this product is U.S. standard, if you order from other countries, you may need an adapter.
Frequently asked questions
Will this work for short hair?

Yes, the 3D comb brush is designed to work with all hair lengths. For optimal results, TYMO RING PLUS's design allows for effective styling with just a single pass from the roots.
Does the TYMO RING PLUS work on bi-racial hair types?

Definitely! TYMO RING PLUS is made to function well on a variety of hair types, including hair that is bi-racial. TYMO RING PLUS is designed for a range of hair textures.
Will thick hair work with the TYMO RING PLUS?

Our straightening brush is a game-changer for thick hair. Customers with extremely thick hair have reported straightening their hair in about five minutes as opposed to hours with TYMO RING PLUS. Even the thickest hair may be straightened effectively thanks to the high heat setting.
How long will it be heated up?

It saves the most time to start it and heats up in just 30 seconds!
What is the difference between the flat iron and the TYMO straightener brush?

The design of it is modeled after the union of conventional straight clips and combs. In addition, the transition between conventional straight clips and combs now includes an anion anti-scald function, which further addresses the issues that conventional straight clips are unable to address.
What will I receive When I purchase it?

We aim to provide you with all the tools you need for a superior styling experience. Along with the straightener brush, you'll get a heat-resistant glove, a velvet silk bag, and two large hair clips that can be used for both hairstyling and makeup application.
Will it burn my scalp or hands?

The TYMO RING PLUS is designed to get very close to the scalp without causing any burns. The device itself doesn't get hot to the touch. We also include a protective glove in the box for those with more sensitive hands.
How long do the results last?

It often lasts at least 2-3 days, and a significant portion of the lasting effect relies on the conditions and hair quality, according to previous customer feedback and experience.
Is TYMO RING PLUS suitable for children?

Due to the 3D comb design and ionic technology, it wouldn't damage the child's hair or scalp when it was finished.
Will it be easier to braid hair after using TYMO RING PLUS?

After utilizing our products, braiding becomes considerably simpler and quicker. It can be solved with all tangles in hair. Make sure it works through any tangles to make braiding easier.