Defending Hair Health with TYMO
The Unseen Horrors of Hair Damage from Overheating
Hair, often deemed as an individual's crowning glory, is a vital element of our identity and personal style. But this glory is under constant threat, primarily from a ubiquitous tool of everyday use - the hairdryer.
Hair dryers work by blowing hot air to evaporate the water in our hair. This accelerated drying process is undoubtedly convenient but excessive use, especially on high-temperature settings, can lead to severe, sometimes irreversible, hair damage.

The hair shaft is primarily composed of a protein called keratin, held together by a complex structure. The exterior layer, or cuticle, is analogous to a protective shield, safeguarding the inner core, the cortex. Exposing the hair to high heat disrupts this protective shield. The intense heat forces the cuticles to lift and break away, revealing the vulnerable cortex beneath.

The disruption doesn't stop here. Excessive heat also leads to 'heat-induced denaturation,' a process that structurally damages the proteins that form the hair's foundation. This manifests as weakened hair strands that lack elasticity, becoming increasingly prone to breakage, split ends, and a host of other problems.
Furthermore, the loss of natural moisture results in frizz, dryness, and dullness. Continued exposure to such high temperatures can permanently damage the hair, causing it to lose its natural shine, texture, and vigor, leading to lifeless, brittle hair.
The TYMO AIRHYPE: Innovation for Hair Health
Understanding this issue, TYMO has engineered the revolutionary AIRHYPE hair dryers, which leverages high-speed air flow and volume, as opposed to high heat, to dry hair quickly and effectively.
Rather than directing concentrated, high-temperature air onto the hair, the TYMO AIRHYPE utilizes a powerful 110,000 RPM DC motor to deliver a large volume of air at high speeds. This rapid air movement speeds up the drying process by displacing the water on the hair surface, without causing the detrimental effects associated with excessive heat.
Furthermore, the AIRHYPE comes with intelligent heat control, which measures the air temperature over 500 times a second and controls the heat accordingly. This ensures that the hair is never subjected to potentially damaging temperatures.

The TYMO AIRHYPE hair dryer also offers customizable settings that provide additional protection to different hair types. It offers three speed settings and four heat settings, along with a cool shot button to lock in your style, thereby catering to a range of hair needs.
In the face of this threat, TYMO presents its range of innovative hair dryers: the TYMO AIRHYPE and the AIRHYPE LITE. Designed to prioritize hair health, these devices replace excessive heat with powerful airspeed and volume, ensuring rapid, yet gentle drying. The TYMO AIRHYPE and AIRHYPE LITE utilize a potent motor to produce high-speed airflow, swiftly displacing the water from the hair surface. This approach reduces the need for intense heat, thereby mitigating the risk of heat-induced hair damage.

Additionally, both models feature intelligent heat control, which continuously measures and adjusts the air temperature, thus ensuring that your hair never has to endure harmful heat levels.
TYMO AIRHYPE - $199.99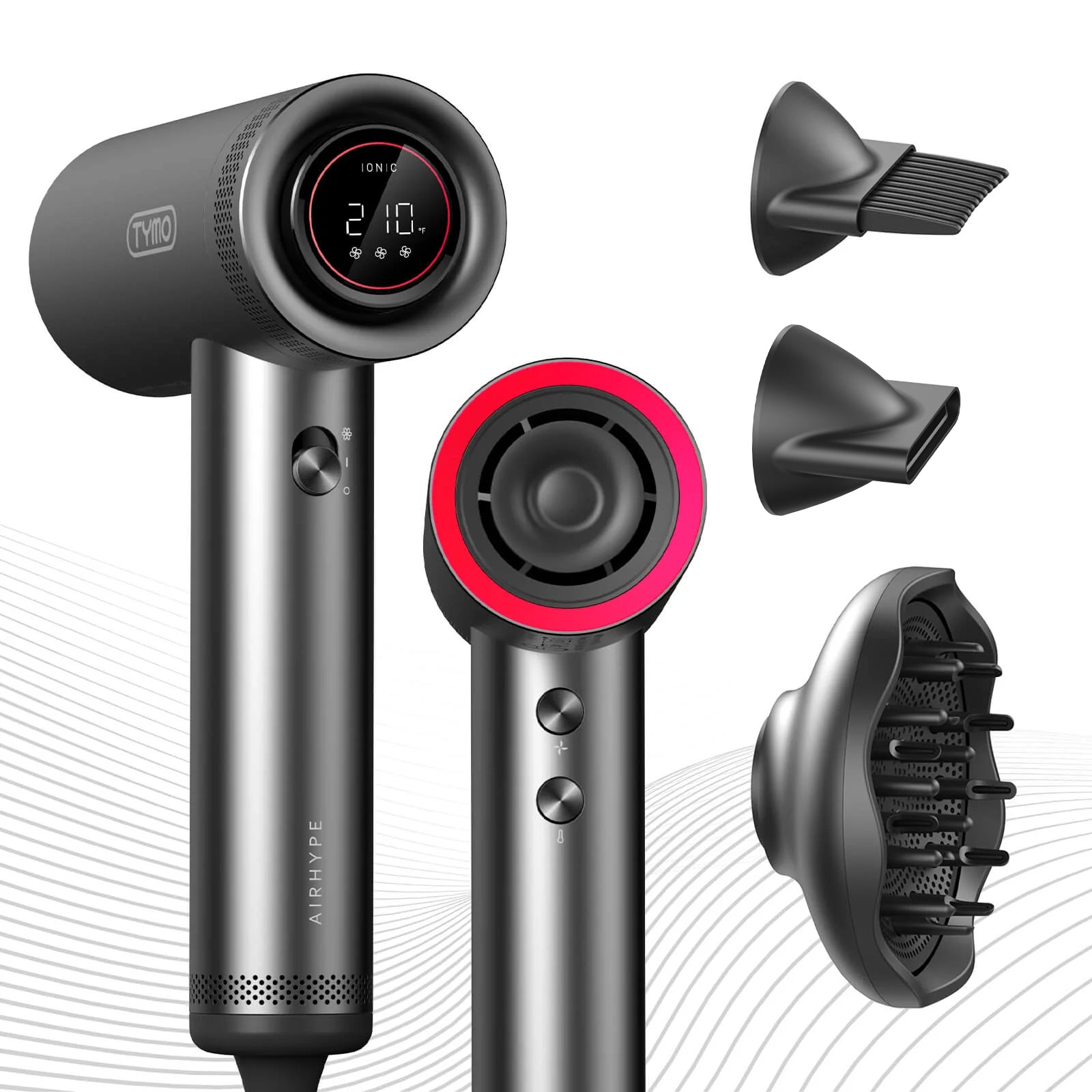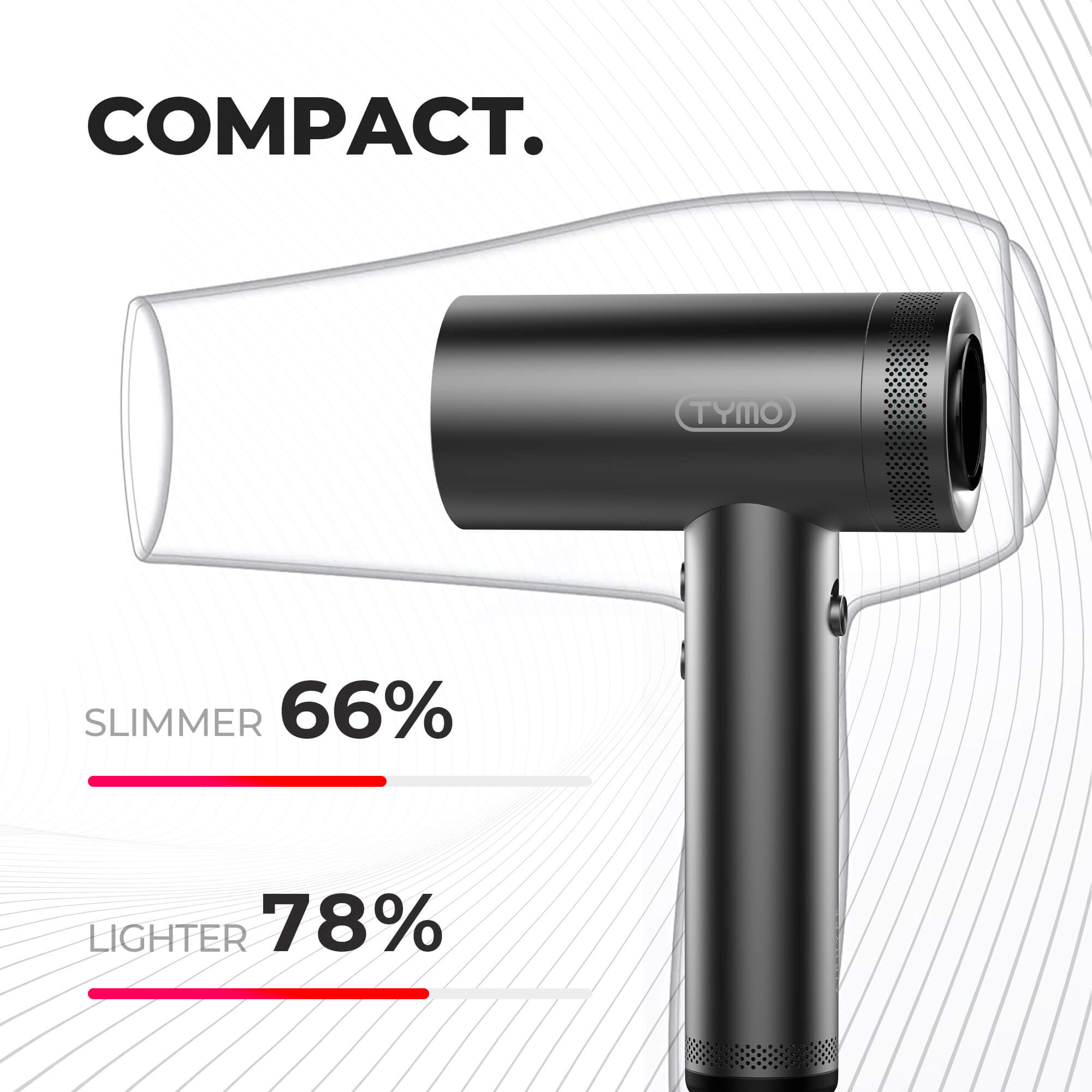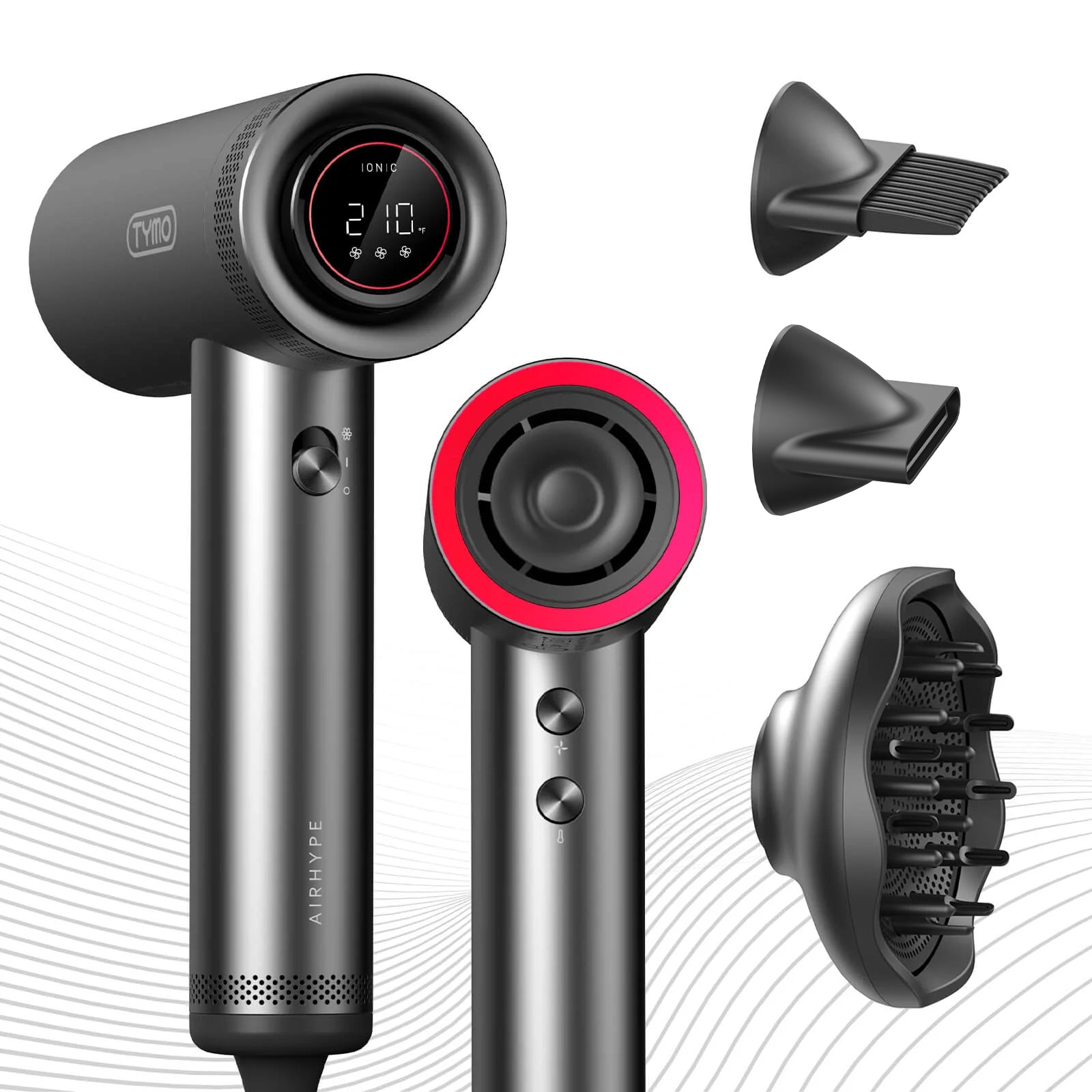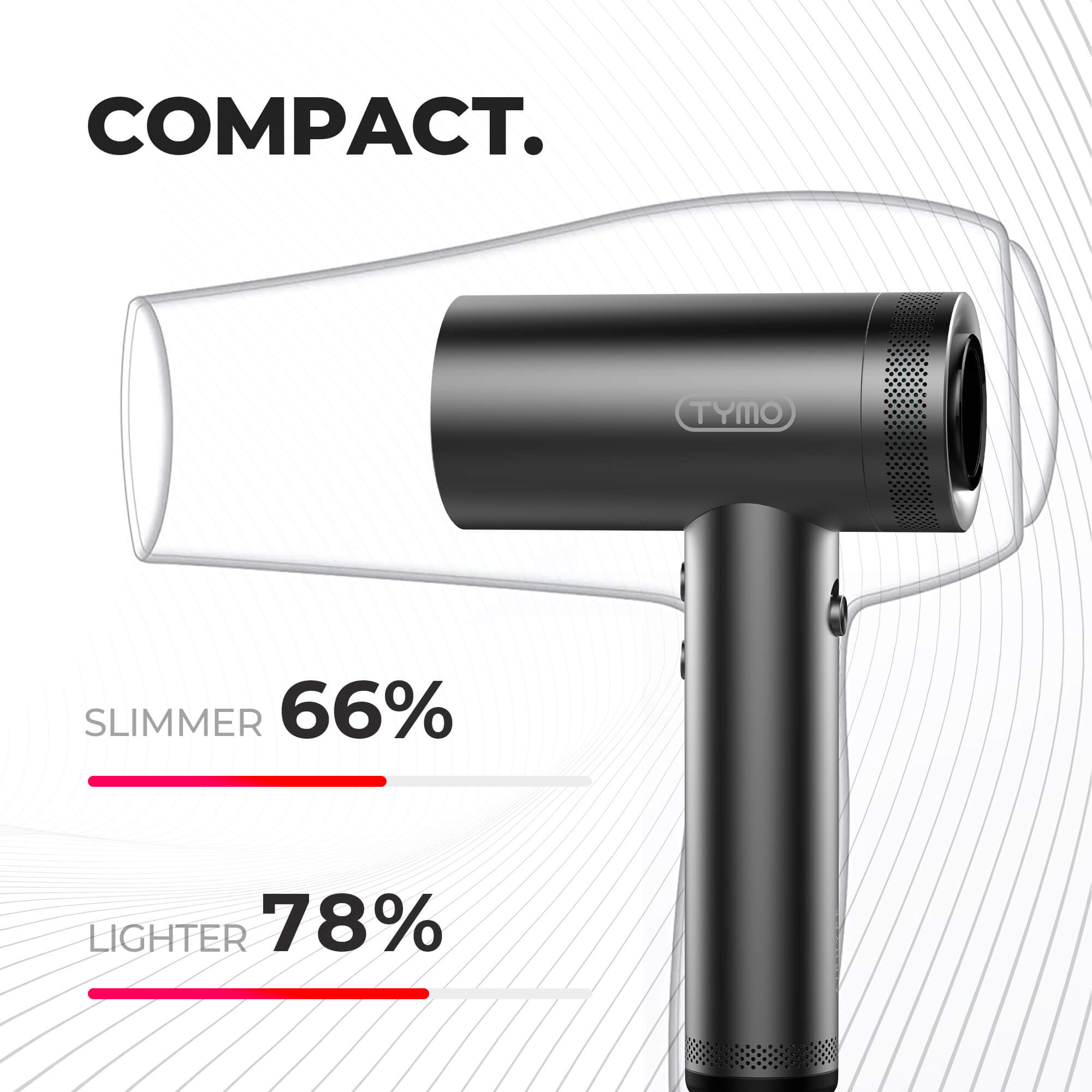 Hurry!

Only

79 Left

At This Price
TYMO AIRHYPE LITE - $99.99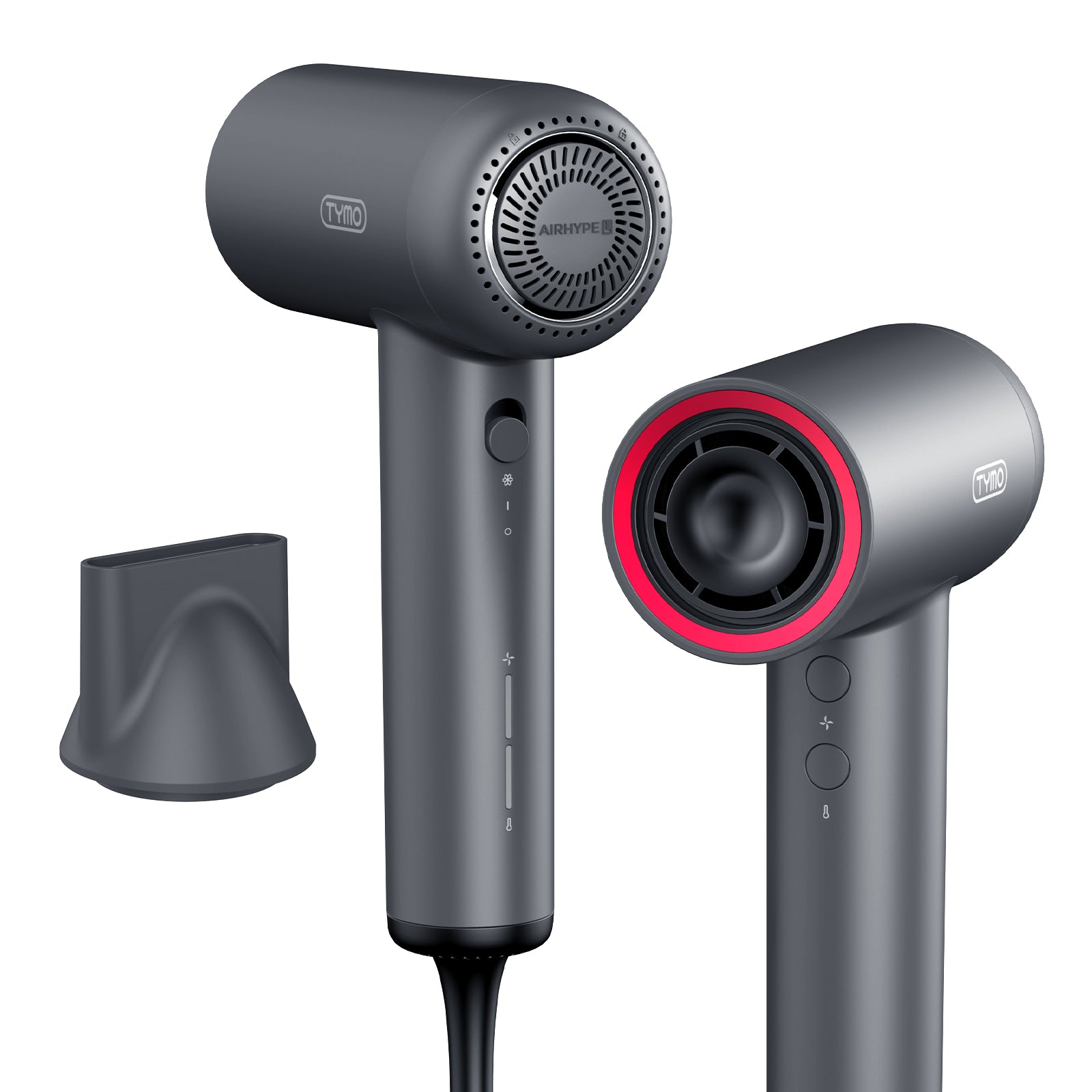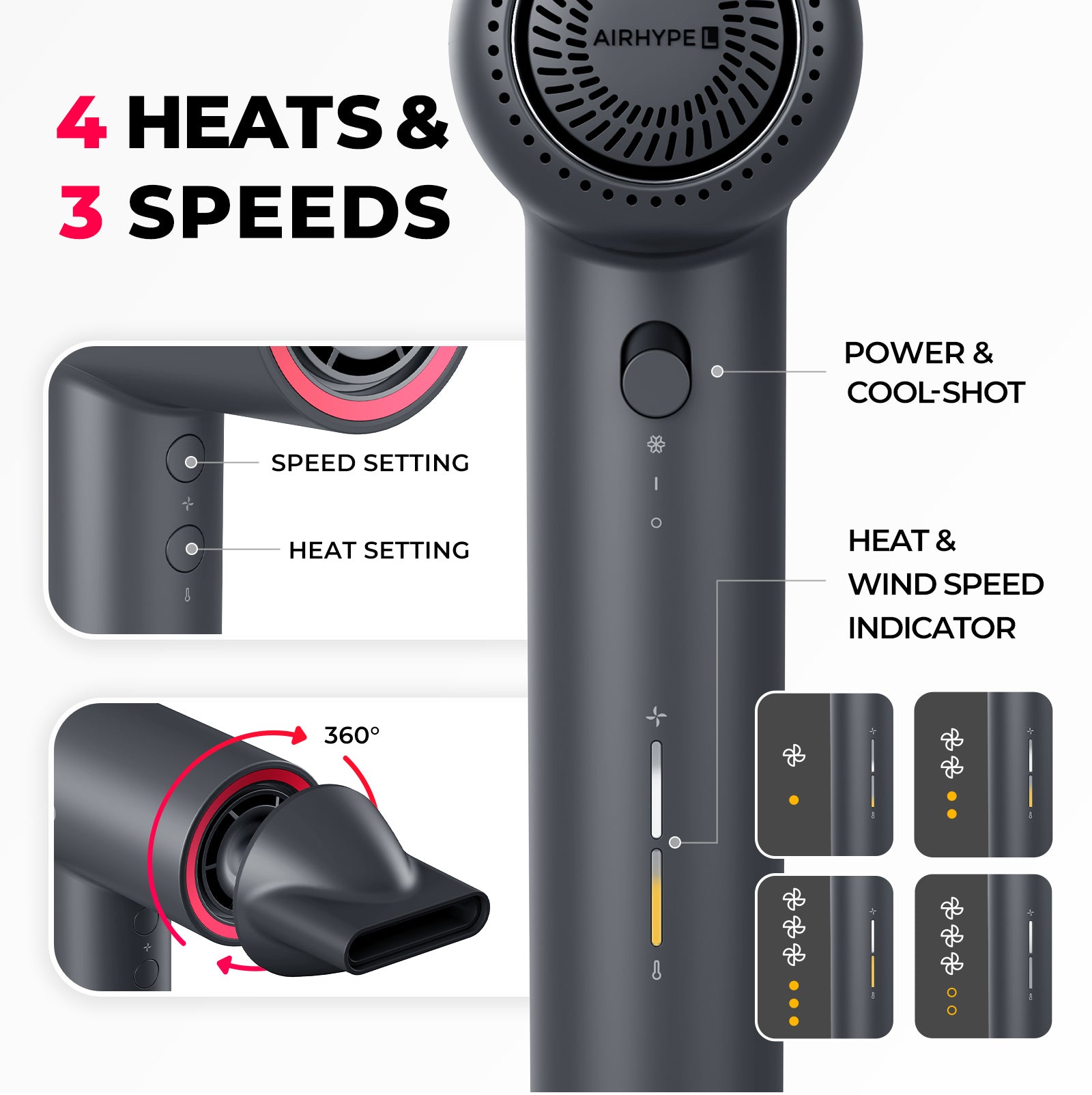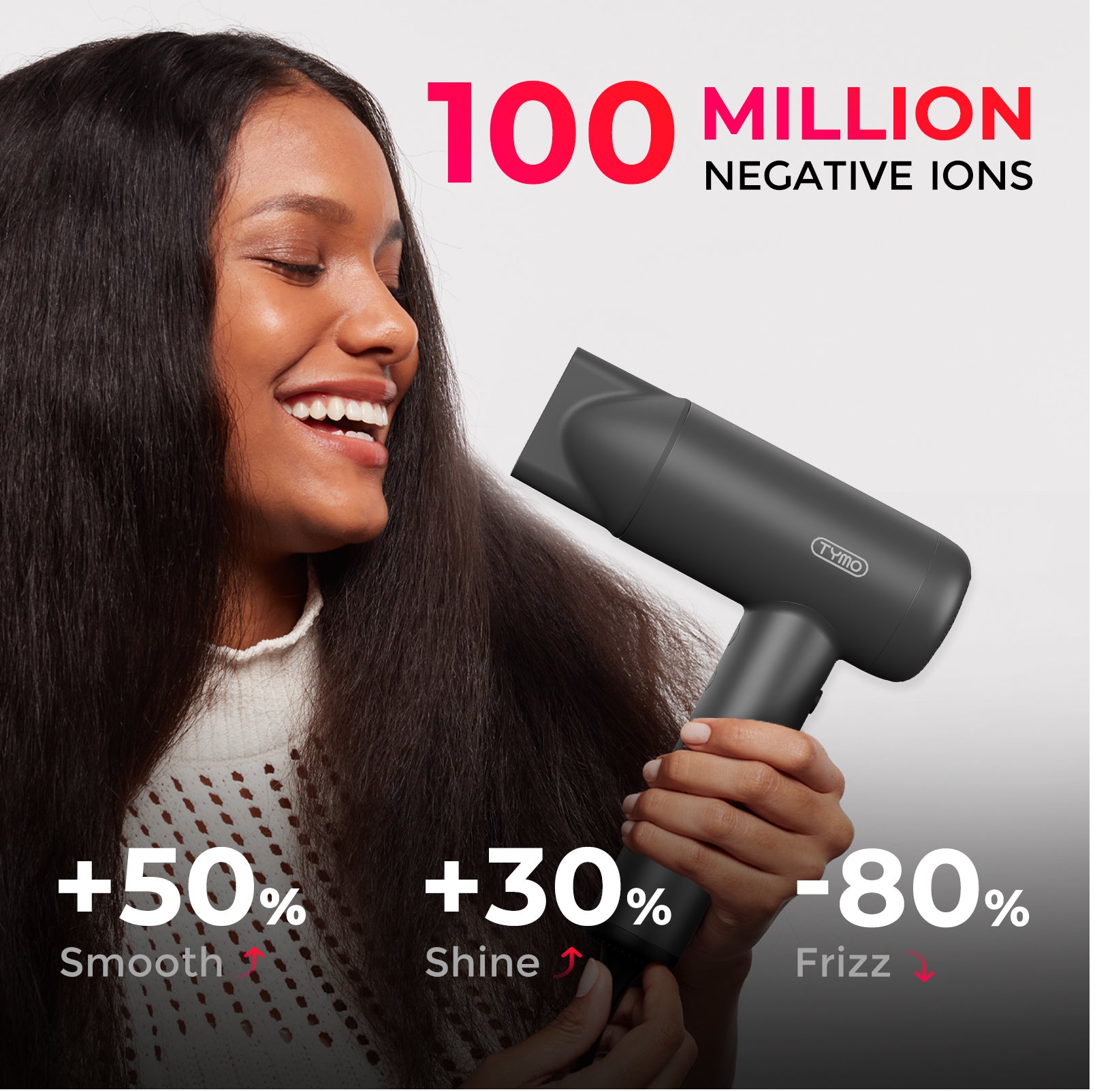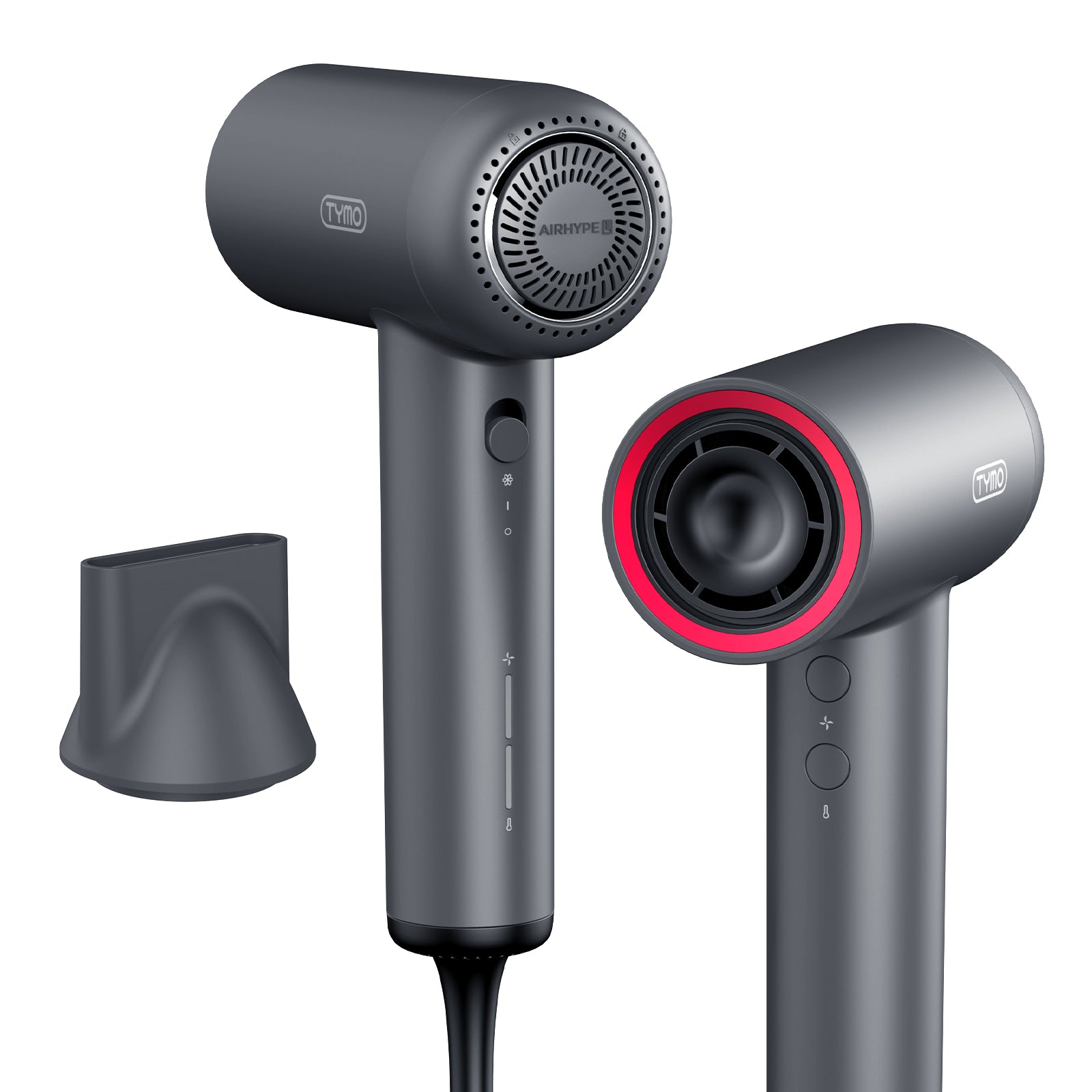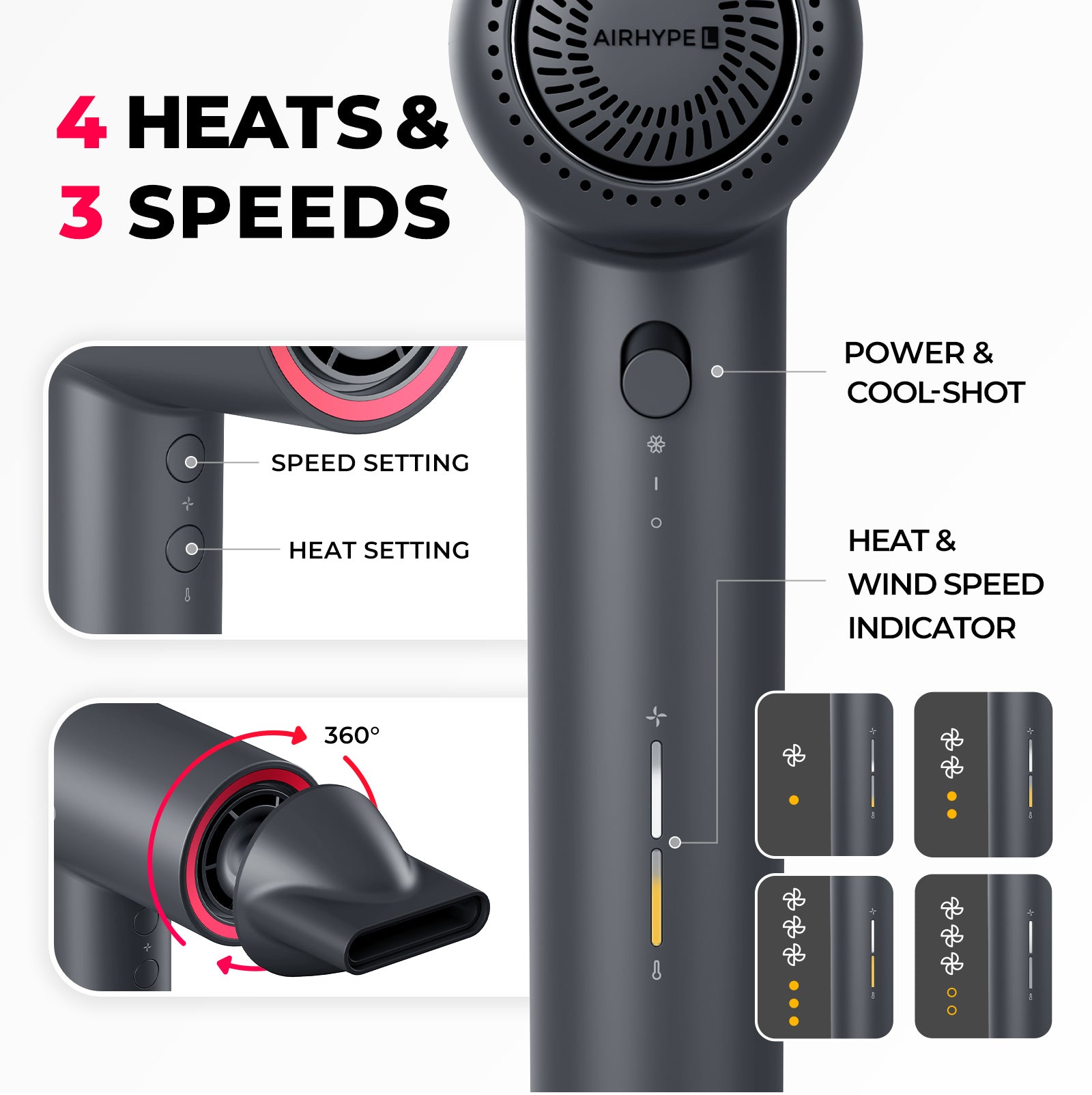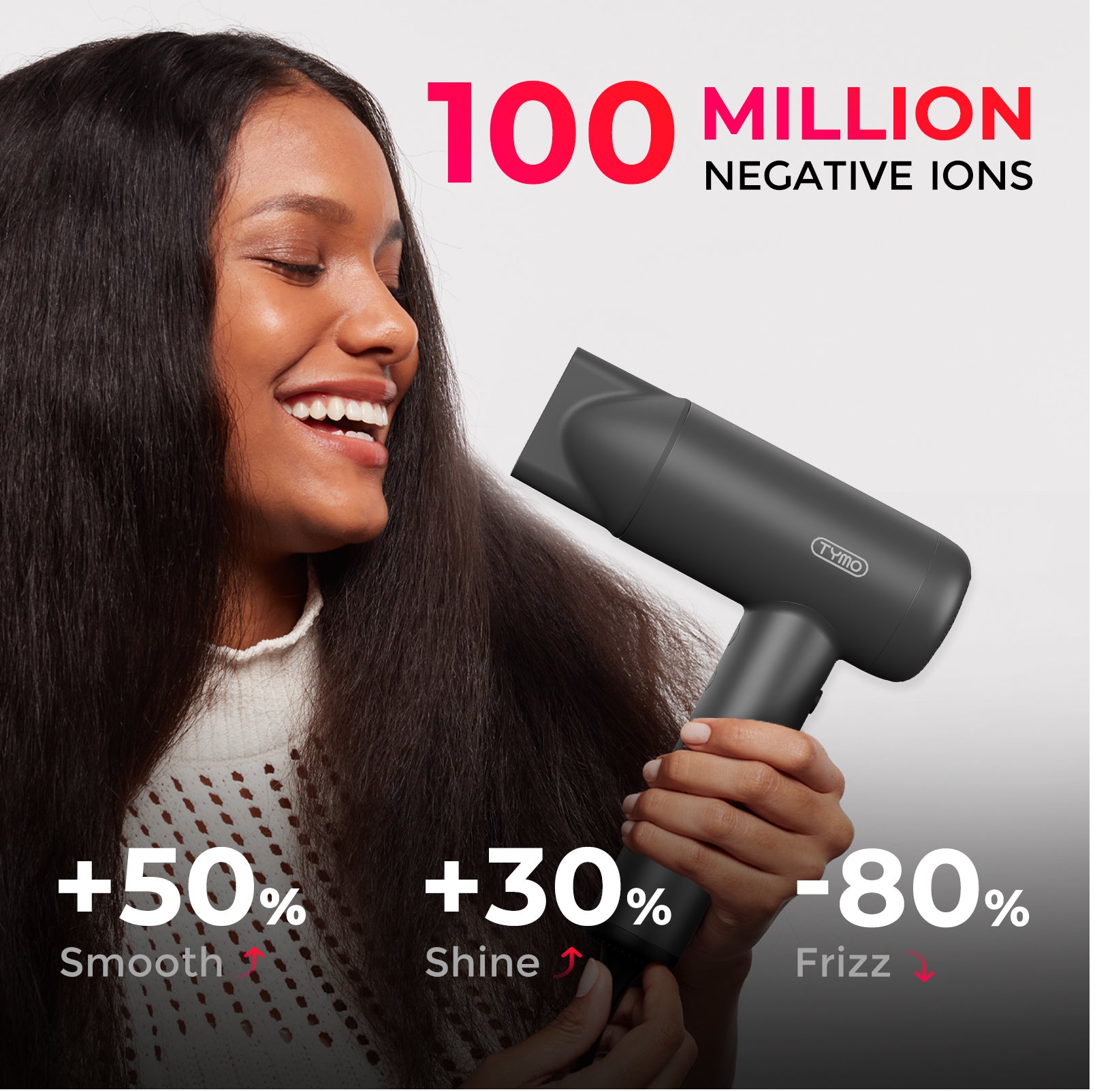 Hurry!

Only

89 Left

At This Price
While the TYMO AIRHYPE offers a more powerful motor and comes with an additional diffuser for enhanced styling, the AIRHYPE LITE's smaller, lighter design makes it the perfect choice for travel and those seeking convenience.